Pay Dates 2020/21
This page will provide you with all the information you need to know about your pay, your payslip, salary information, claim forms and payroll deadlines.  It also provides information on sick pay, pay and conditions of service,  pensions, equal pay and a comprehensive set of FAQ's.
Working from home? you can claim Tax Relief from HMRC
You will find more details on how to claim here Working from home – HMRC Tax relief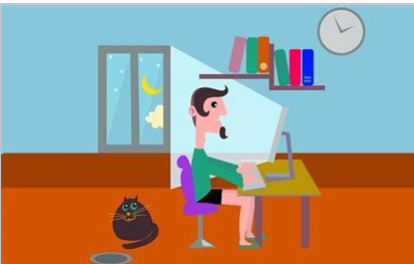 Sickness Dates
A reminder that all dates for sickness should be input/notified on the day the person becomes unfit for work or returns to work.  This will help avoid the incorrect calculation of salary, resulting in your staff member not receiving the full salary they are due.
Your Pay, Payslip and P60 Explained
Salary Scales      Your Payslip Explained     Your P60 Explained
Claim Forms and Payroll Deadlines 
Click on the buttons below to find out key information about claim forms and payroll deadlines.
Payroll Deadlines and Claim Forms     Travel and Subsistence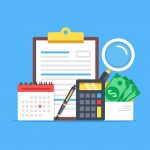 Click on the buttons below for the following key information
Frequently Asked Questions
You will find out comprehensive set of FAQ's here.
The most frequently asked question is 'when do I get paid' and the pay dates are provided above.  Following that, here are our top 3 FAQ's!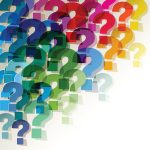 1. I work from home and I wish to claim tax relief, how do I go about this?
Please follow the attached link  Working from home? You can claim Tax Relief from HMRC, this provides details on how to claim tax relief for Home Working and contains link to HMRC website to make the claim.
2. I have changed my Bank or Building Society Account, what do I do?
If you change bank or building society account you must notify us as soon as possible so that we can make the changes as quickly as possible. Please use the tear off section of your payslip providing the new account details along with the account to be deleted and sign the document.  If this is not possible, you can complete the Bank and Building Society Mandate form or write or email People and Organisation with your Payroll Number, Date of Birth, National Insurance Number and old bank details also please ensure that you have signed off the letter.
3. I have a Question about my Tax Code?
Your tax code is personal to you and it is HMRC that provide Payroll your tax code in order to collect the right tax. As such, Payroll cannot amend an employee's tax code until advised by HMRC.  If you have any queries about your tax code you have to contact them directly yourself as HMRC will not discuss this with a third party such as Payroll.
You might not be aware but certain employee benefits such as car leasing and home technology will affect your tax code.
To understand more about your tax code visit https://www.gov.uk/tax-codes
Should you have a query about your tax code, please call the Tax Office directly on 0300 200 3300. They are open 0800 to 2000 (Monday to Friday) & 0800 to 1600 (Saturday).
Your will require your National Insurance number (found on your payslip ) and Tax Reference Number (ACC employees Tax Reference  is 961 / 9772655).
Or you can submit a query on line by using this form. https://online.hmrc.gov.uk/shortforms/form/P2?dept-name=&sub-dept-name=&location=43&origin=http://www.hmrc.gov.uk
4. My Employee is Leaving the Council, what do I tell Payroll?
If you have YourHR access this process is done electronically.  If you do not have access to YourHR please email People and Organisation as soon as you are aware that an employee is leaving.  Any delay in notification will result in an overcharge in your budget until that overpayment is repaid.
You may also wish to remind the employee that if they access their payslips or P60's via YourHR then they may wish to save some of these documents to a personal file location prior to leaving as they will have no access to YourHR once they have left the organisation.
You might also be interested in
Making Ends Meet
The Council is aware that in spite of our commitment to pay all of our employees at least the Living Wage your personal circumstances may still mean that you can have difficulty with money.  We also know that if you are struggling to balance your finances that can impact on your wellbeing, increase the pressure you are under and make it difficult for you to be fully effective when you are at work.
If you find yourself in that position then there are a range of sources of help and advice available to you.  Visit the Making Ends Meet page for more information.
Grampian Credit Union
Grampian Credit Union is one of the range of sources referred to in Making Ends Meet. This is a local friendly service offering safe accessible savings, and fair affordable loans.  Employees can join Grampian Credit Union and save directly from salary deduction each month.
Click to view the Grampian credit union membership information booklet with information on products, services and general information.
Click here for the Grampian credit union membership application form.
Payroll Giving
Payroll Giving is a means by which employees can make a regular donation to a charity of their choice through payroll deduction (i.e a regular sum is deducted each week or month from their pay depending on their pay frequency).
The aim is that if you set up a regular payment in this way you won't forget to send it or not send it a particular month, as it is deducted at source before you get your pay.
For more information and how to sign up, click here. (Accessed via Internal Network only)
If you wish to make a one off or regular donation, you should complete the Donor Instruction Form. (Accessed via Internal Network only).   Once completed this should be sent to the Charities Aid Foundation, 25 Kings Hill Avenue, Kings Hill, West Malling, Kent, ME19 4TA.
You might also be interested in
Teachers Pay and Conditions Page
Working from home? You can claim Tax Relief from HMRC
Add a like and/or a rating below to indicate how useful you found this page.
(Visited 29,569 times, 46 visits today)