UPDATE:
The updated Special Leave policy was approved at the Urgent Business Committee of 20 March 2020. Two additions have been made to the policy:-
• A provision of 5 days paid leave for Cadet Force Adult Volunteers. A Cadet Force Adult Volunteer is a person who helps instruct and advise Sea, Army or Air Cadets at their weekly training sessions and volunteers to support an annual Cadet summer event.
• A provision offering employees contractual pay for Parental Bereavement Leave. Parental Bereavement Leave is a statutory right to two weeks leave following the loss of a child under the age of 18 or a stillbirth after 24 weeks of pregnancy.
A copy of the updated policy is available via the Special Leave Policy button below.
The Council recognises that employees have responsibilities and personal circumstances, outwith work, that may occasionally impact upon their normal working lives. Special leave covers various scenarios and circumstances where an employee may require time off from work other than for planned annual leave or due to sickness absence.  Depending on the circumstances, this may be paid or unpaid special leave.
This page will be of interest to employees and managers and provides you with the information needed, including eligibility and notice requirements, to deal with situations as they arise that may require special leave.
The Special Leave Policy applies to all employees in the Council except teachers and those other employees under SNCT terms and conditions who have a separate local agreement covering special leave.
The Summary of Special Leave Provisions table (available via the button above) provides a summary of potential circumstances that may require you to take special leave and includes links to further information or relevant guidance documents.
For the following special leave provisions of Maternity Leave, Adoption Leave (including surrogacy arrangements), Paternity Leave, Shared Parental Leave and IVF Treatment please refer to both the Special Leave Policy and the Family Friendly page for full details on each of these provisions.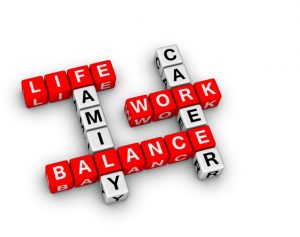 How do I apply and record Special Leave?
This is done via CoreHR (see button at top of page)
However, in some cases such as Maternity or Adoption leave CoreHR is not used and processes set out in the relevant guidance document are followed.
How will Unpaid Leave affect my Pay and Pension?
For each period of unpaid leave, a deduction will be made to pay which will be based on the total number of hours lost for that period.
Whilst on unpaid authorised leave of absence, neither the employee nor the Council will pay pension contributions.  As such the employee will not build up a pension during this period.
When the employee returns to work, if they would like to buy the pension "lost" while on no pay they can do so through an Additional Pension Contribution (APC) contract.  Please refer to Unpaid Leave How will this effect my pay and pension for further information on APC and when and how to do this .
For periods of unpaid leave which exceed 90 days, annual leave entitlement will be recalculated based on the number of days lost, this will not be less than the statutory minimum annual leave entitlement.
Term Time/Part Year workers
Employees who have term time or part year contracts have set annual leave and cannot normally take leave on their contracted working days.  If time off on a working day is required e.g. to attend a wedding or graduation of a family member they must first seek approval from their line manager whether they can take time off.  If the manager decides to grant the request there should be an agreement from both parties as to whether this should be on the basis of unpaid leave or if the time taken can be paid back at a later date.
Click here to return to the main Leave page.
Add a like and/or a rating to indicate how useful you found this page
(Visited 5,387 times, 3 visits today)