What is LGBT+?
LGBT+ stands for Lesbian, Gay, Bisexual and Transgender Plus.  The plus includes, for example, people who are a-sexual, pan-sexual, intersex and gender fluid.  For a list of some LGBT+ terminology, please see the Stonewall Glossary of Terms.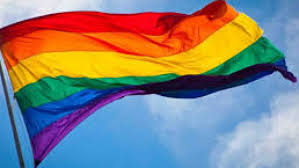 Transgender Equality and Transitioning in the Workplace
We have resources available for employees and managers on transgender equality and transitioning in the workplace that we encourage you to read.  Whether you're transgender yourself or have an employee who is transgender, and maybe transitioning in the workplace, the documents provide very useful and practical advice and guidance.
We also have an anonymous contact who is a transgender employee who has kindly offered to provide guidance to any employee who may be having difficulties with their gender or the transitioning process.  Should you wish to make use of this, please contact People and Organisation directly who will pass on any contact details.
Transgender and Transitioning Definitions
Transgender and Transitioning FAQs Employee Perspective
Transgender and Transitioning FAQs
Transgender and Transitioning Useful Contacts
Transgender Equality and Transitioning in the Workplace Guidance
LGBT+ Network
Aberdeen City Council does not have an individual network for employees organised centrally.  However, staff are free to create and organise their own network and social groups. 
Aberdeen City Council supports the North East LGBT+ Development Group who organise many events around the city and we would encourage staff to visit them for further information and to get involved.
Four Pillars 'Inclusion' Support Group for Parents of LGBT+ Children
'Inclusion' is a support group for parents with LGBT+ children. This group offers peer support and education to all, the group meet monthly and share information on learning about what it means for their child to be LGBT+ and how best they can support their child. It is noted that there is no age limit to this group and your "child" may well already be adults themselves. Four Pillars recognise that no matter the age they will still be your "child" and you want the best for them.
Members can self refer to the group by contacting Deejay at mail@fourpillarsuk.org or calling 01224 211963.
Click here to return to the main Equality and Diversity page
Add a 'Like' and/or a 'Rating' below to indicate how useful you found this page
Four Pillars Befriending Service
Four Pillars launch new befriending service to assist the community during COVID-19 crisis Four Pillars have received additional funds and donations from a recent sponsorship challenge by founder Deejay Bullock in a bid to start a befriending service for the local LGBT+ community of Grampian. "4ever friends" has been established to combat isolation and loneliness within the community. The service will launch on 10/06/2020 and be open to anyone that feels they need to chat. Information of how to access this support is available at www.4pillarsuk.org
4ever friends will be led by local volunteers who will be able to keep in regular contact with their buddy through phone, email and other online communications. Four Pillars will be offering temporary mobile phones with top ups to those in financial need, as a means to stay in touch with the volunteers. Staff/Buddies will call the service user as regularly as they request. Checking in, ensuring their well-being, and lifting spirits. Buddies will be able to maintain a relationship whilst supporting the individual, offering advice and information where needed and ensuring the person is getting the right kind of support. This could include additional food, top-ups, utilities, sanitary products, benefits, housing, homelessness, or other services. As restrictions are slowly lifted buddies can meet up with service users, if necessary, with appropriate PPE, to further improve the overall health of the service user, in some cases this could be the first person they have "physically" seen and spoken with for months.
Deejay Bullock, Community Relations Manager of Four Pillars said "I'm thrilled this project is able to go live, we have been working on this for a while and I have been trying to raise the needed funds by climbing the height of Mount Everest via my stairs at home. My sincere gratitude goes out to all those that have supported that fundraiser so far. This service will have a huge impact on the mental and emotional health of our community, now and in the long term, and I know our volunteer team are sitting tight by the phones ready to support those in need." If you want to learn more about Four Pillars please visit our website www.4pillarsuk.org
(Visited 87 times, 1 visits today)