This page is full of lots of FREE resources to help you begin or maintain your use of mindfulness as a way to help you reduce stress, build resilience and maintain positive wellbeing.
Palouise Mindfulness is an online MBSR training course and is 100% free, created by a fully certified MBSR instructor, and is based on the program founded by Jon Kabat-Zinn at the

 

University of Massachusetts Medical School.

Mindfulness of breath

The following mindfulness exercises focus on bringing awareness to the process of breathing. As something that we are doing all of the time, watching our breath allows us to come into the present moment and practice being aware.  
There are lots of other practices available from the FREE Mindfulness Project which you can access by clicking on the link.
Employee Assistance Service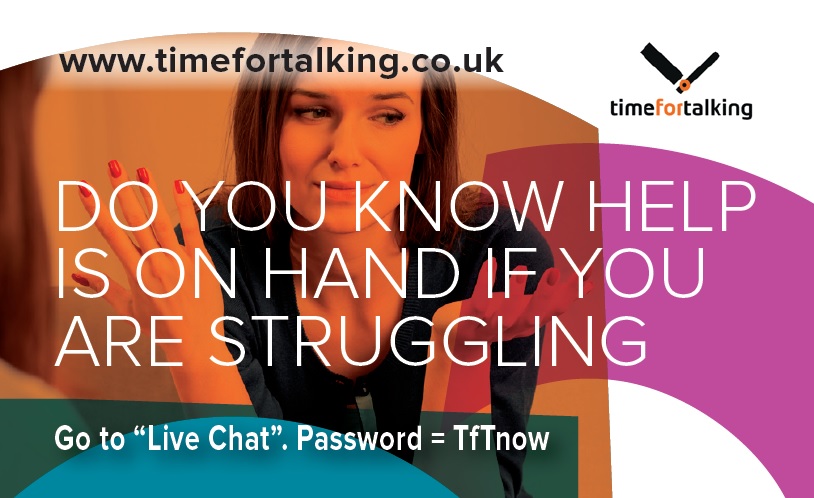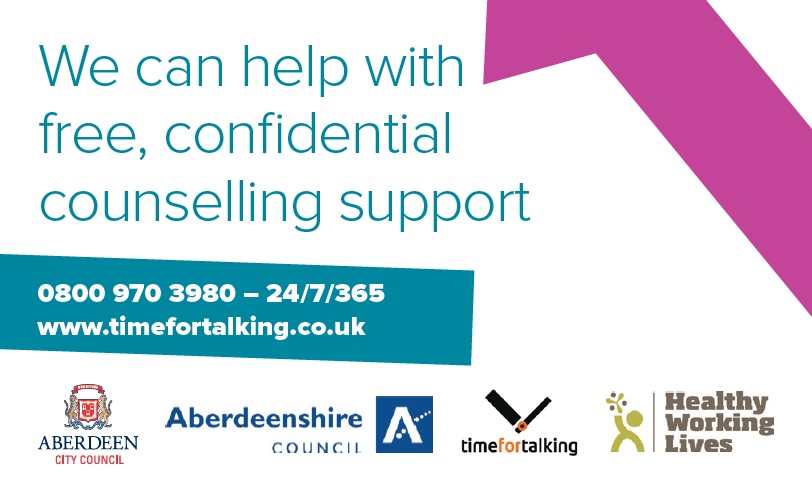 Aberdeen City Council provides you with a free, confidential, 24-hour counselling service 'Time for Talking' 365 days a year.  This service provides:
A helpline for general advice and guidance;

Psychological guidance and emotional support when things are getting you down; and

Individual counselling, either face to face or over the phone.

Cognitive Behavioural Therapy (CBT) can also be offered to employees if required
This service is available to all employees and members of their immediate family, living at the home address and over 16 years of age.
Mental Health First Aid Network
(Visited 41 times, 1 visits today)