World Suicide Prevention Day – 10 September 2020
"Working together to prevent suicide"
United to Prevent Suicide
Scotland has a new approach to suicide prevention. It involves all of us because
• We should be confident to talk about suicide
• We should be confident to connect someone to the right support
• Language is important. Saying the word suicide isn't a trigger, it can help save a life
• We must tackle stigma around suicide
• We need people like you to join the movement for change
This new approach includes:
• building a social movement of people with a shared belief in preventing suicide
• improving our knowledge and skills in suicide prevention with the development of new learning resources, available to everyone
• improving our approach to those bereaved by suicide through the development of a new dedicated service
• using digital technology to improve suicide prevention
• a new approach to crisis care for those of us who experience suicidal thoughts
• increased resources to support improved local action in every area of Scotland
• inspiring leaders across all aspects of life in Scotland to create a culture that supports preventing suicide
• increasing our understanding of suicidal behaviour to inform action to prevent its occurrence
Suicide prevention is everyone's business, and local government employees have a key role in preventing, recognising and responding to distress. This online resource provides an additional way for the 250,000 strong workforce to learn more about suicide prevention.
This online resource consists of three animations totalling nine minutes and can be viewed via the links below.
Look After Your Mental Health
Have a Healthy Conversation
Save A Life: Every Life Matters
Samaritans
samaritans.org
jo@samaritans.org
116 123
Breathing Space
breathingspace.scot
0800 83 85 87
Speak to a Breathing Space advisor 0800 83 85 87.
* 24 hours at weekends (6pm Friday – 6am Monday)
* 6pm to 2am on weekdays (Monday – Thursday).
NHS 24
Mental Health Hub
111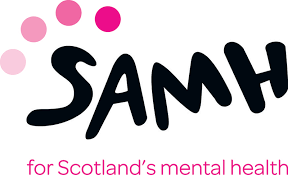 Mental Health and Wellbeing Webinars with SAMH
We partnered with SAMH to bring you a series of live webinars covering awareness raising through, Suicide Prevention, how to start the conversation and how to put these skills in to practice.  You can catch up on the series here:
Session 1 – Mental Health Awareness
Session 2 – An Introduction to Suicide Prevention
Session 3 – Having Effective Conversations
Session 4 – Mentally Healthy Workplaces and Practical Skills
Session 1 – Mental Health Awareness:
Session 2 – An Introduction to Suicide Prevention:
Session 3 – Effective Conversations
Session 4 – Mentally Healthy Workplaces and Practical Skills
(Visited 106 times, 1 visits today)