2.11.20 – Please note that Iqarus are currently in the process of rebranding and the email address below should now be used. 
Iqarus Medical Update: Covid-19 - Health Service Continuity Measures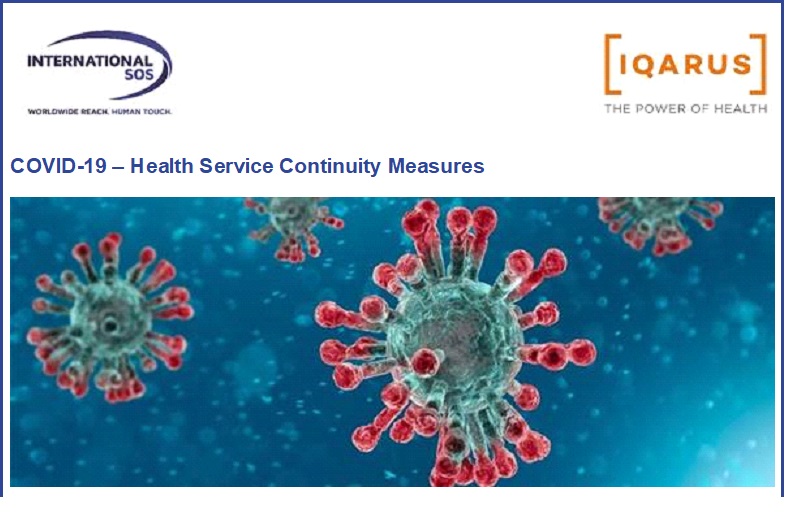 In view of the latest government announcement expected this evening and based on feedback received, we will be rearranging all suitable appointments as digital or remote consultations to ensure that our clients are able to continue with operations with the minimum disruption; we will be in touch with you to re-schedule any appointments already in the diary at a mutually agreed time. 

Any appointments for the renewal of unrestricted OGUK medical certificates due to expire before the end of June will be cancelled in the interim and we will be in touch to confirm this with the relevant booker in due course.  If you have booked any appointments for the renewal of a restricted (addendum 3) certificate, please follow your company's normal booking process to rearrange these as remote consultations.

Please continue to book our services in the normal way; any appointment for the services listed below will be booked as remote consultations:

OH Consults (Management Referrals / Workfits)
Psychotherapy including CBT and counselling
Fit to Return to Work
Fit to Return to Work Post Isolation (Offshore)
Fit to Return to Work Post Isolation (Onshore)
Health Surveillance

Nightworkers
Confined Space Working
Working at Heights

HAVs Tier 1
HAVs Tier 2
HAVs Tier 3

Fit to Train (if no underlying health conditions)
Employee COVID-19 vulnerability screening
Wellbeing calls for lone workers
Control of Asbestos (CAR)
Ionising Radiation (IRR)
Lead (CLAW)
Control of Noise and Vibration at Work

As we said in our previous email, we will continue to see medevacs and CMED cases in person.

If you have any questions or require any clarification, advice or additional services, please contact your Account Manager or Medical Advisor to discuss.

We very much appreciate your support during this difficult time.

Kind regards

Dr Louise Slaney

Medical Director

Saskia Koske

Head of Onshore Operations
Below is guidance and process flows for a variety of services that Iqarus provide under the occupational health contract. Should you have any issues please contact the contract manager Kirsten Foley on kfoley@aberdeencity.gov.uk
2.11.20 – Please note that Iqarus are currently in the process of rebranding. The email address on the guidance and forms below is no longer to be used and the guides will be updated in due course
With effect from Thursday, 2nd August 2018, the new Occupational Health provider for Aberdeen City Council will be Iqarus.
Referrals can now be submitted to Iqarus via email.  Details are below:
Following discussion with the employee and advising them of the reasons for the referral, please complete the referral form
On page 1, in the 'type of referral', please include the relevant code (from the list below)
On page 1, in the box 'Cluster', please include the relevant code (from the list below)
On page 4, under additional recipients of whom report should be sent to, please include

employeerelations@aberdeencity.gov.uk

so that the team of P&O Advisers are kept up to date with cases
Password protect the referral (remember to keep a note of the password you have used)
Email the referral to ABZ.AberdeenCityCouncil@internationalsos.com.  Please ensure that you do not include the password in this email
Send a further email to Iqarus advising of the password for the referral
Iqarus will then triage the request and arrange either a telephone appointment/face to face meeting with an Occupational Health nurse or doctor.  Details of the appointment will be confirmed to you and the employee.
Following the appointment, a report will be produced and emailed to you and the Employee Relations' mailbox.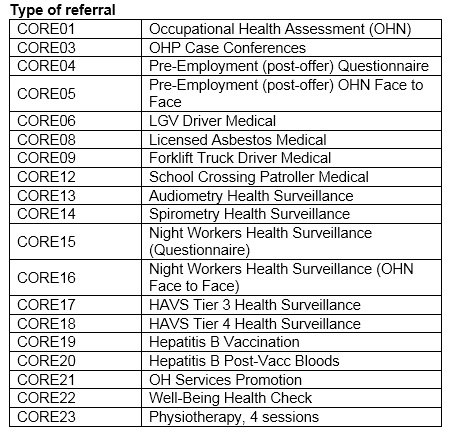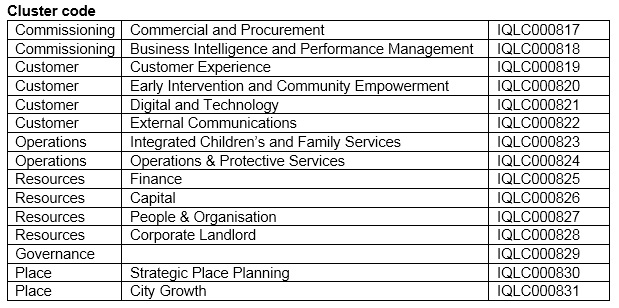 Please find detailed below some information about the new provider.
IQARUS
The Power of Health
By designing and delivering integrated healthcare solutions, Iqarus is able to project world-class standards of care into demanding and complex environments, anywhere in the world.
In the world's most complex and demanding operating environments, our integrated capabilities redefine health delivery through quality, simplicity, and efficiency. This enables our clients to harness the Power of Health. The power to increase resilience and productivity…. the power to reduce illness and injury…. the power to advance both commercial and social objectives.
Our History
With a history spanning four decades, originating in Aberdeen for the provision of health care services to the North Sea, Iqarus was incorporated in 2015, following the acquisition of Capita's Energy Medical Service division, the longest standing Occupational Health (OH) provider in the region.
Iqarus is a leading provider of health, hygiene and training services across the globe in numerous countries. Acquisitions in 2016 of environmental and occupational hygiene service provider, C-Chec and RS Occupational Health, lead to the establishment of our Centre of Excellence for Occupational Health located in Foresterhill Road, Aberdeen.
The joint venture with International SOS in June 2017, a global provider of occupational health and medical services meant that the medical and operational combination of both companies enabled Iqarus to provide the full suite of healthcare and occupational health services, providing greater resilience and enhanced overall service quality, efficiency and capability.
Iqarus has 600 employees globally, of which 225 are permanently based in the UK and a further 200 deployed on client sites across UK.  Our Occupational Health Division is headquartered in Aberdeen at Forestgrove House, Foresterhill Road from where we support a wide range of clients in the public, private and third sectors.
Our Approach
Iqarus's approach centres on the principles of integrity, innovation, intelligence and implementation:
Integrity: for 40 years the oil and gas industry has been relying on us to provide highly skilled medical and healthcare professionals across the world. We never forget that integrity, responsibility and accountability are at the very core of our relationships with patients, clients, suppliers and staff.
Innovation: we constantly seek to evolve and adapt our services to the unique and changing needs of our clients. We are committed to being the industry leader in developing and deploying technology-enabled solutions to enable efficient, effective health management.
Intelligence: in both senses of the word, intelligence is at the heart of everything we do. We expect our staff to apply insight and creativity in understanding our client's needs and in developing focused, effective solutions. We also believe that the collection and insightful, proactive analysis of health data is an essential element in delivering value.
Implementation: we take excellent care of our clients, and closely manage the medical solutions that we deliver. We have the experience and knowledge to reliably deliver our services in the most challenging physical and business environments in the world.
What to expect when you visit us
A warm friendly, professional welcome.
Respect and confidentiality.
A full explanation of the consultation process.
Details of any report that will be provided to managers/HR.
Opportunity to ask questions
Click here to return to the main Employee Relations page
Add a 'Like' and/or a 'Rating' below to indicate how useful you found this page
(Visited 3,989 times, 1 visits today)