/

/

/

Flexible Working – Managing...
Managers' Guidance
When you get a request work flexibly: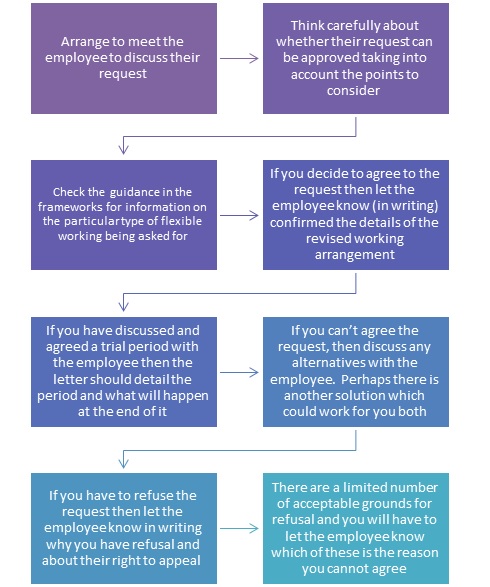 1. Grounds for Refusal
The burden of additional costs

A detrimental effect on the ability to meet customer demand

The inability to reorganize work among existing staff or recruit additional staff

A detrimental impact on quality or performance

Insufficient work being available during the period of employee wants to work

Planned organisational change
2. Prioritising Competing Requests
 If a manager receives competing requests for flexible working the following should be taken into consideration when prioritising requests:
The business case for each application

The impact on service delivery

Whether anyone already on a flexible working pattern would be happy to change

Whether a compromise is possible
Further information is available here.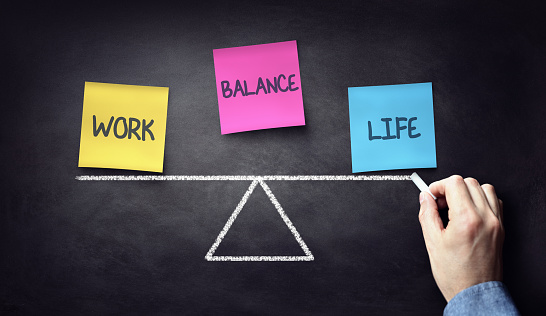 Care should be taken not to inadvertently discriminate against particular employees because of their protected characteristics such as where flexible working arrangements would be a reasonable adjustment for a disabled employee.  Further information is available on how to request flexible working ACAS guide.
3. Making the Change
Once the flexible working arrangement has been agreed (which may be following a trial period) you will have to arrange for the necessary changes to the employee's contract.  Forward a copy of your letter to the employee to People and Organistion.  Depending on what type of flexible working has been agreed you may also need to send other documents such as the Health and Safety Risk Assessment,  written agreement or home workstation checklist  People and Organistaion will arrange for the revised contractual documents to be sent to the employee and the change will become permanent.
Requests Forms and Letters
Additional Guidance and Links
To return to the main Flexible Working page please click here.
Add a 'Like' and/or 'Rating' below to indicate how useful you found this page
(Visited 651 times, 1 visits today)