/
/
/
Managing Grievances – FAQ's
Q – What is a grievance?
Any employee may at some time have problems or concerns about their work, working conditions or relationships with colleagues that they may wish to talk about with management. By doing so they are indicating to management that something at work is making them unhappy and they want the matter to be addressed and, if possible, resolved.
Q – Who do I tell about my grievance?
Your line manager would normally be expected to deal with and respond to the grievance.
Q – What if the grievance is against my line manager?
If the grievance is against your line manager, you must approach a more senior officer.
Q – What happens when I tell my line manager?
Employees should aim to settle their grievances informally with their line manager who, in turn, should make every reasonable effort to resolve grievances at an early informal stage. The key to successfully resolving grievances is to settle the problems quickly before they develop into major difficulties for all concerned. 
It is clearly in management's interests to resolve problems before they become more serious and have a negative impact on working relationships and service delivery. As far as possible, management should make every reasonable effort to prevent the grievance from reaching the formal stage.
See the Managing Grievances – Informal Stage page.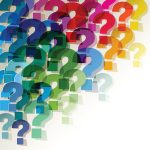 Q – Do I have to put my grievance in writing?
At the initial informal stage, there is no requirement to present your grievance in writing.
If the grievance progress to the formal stage, you will be required to set out your grievance in writing.
Q – What if it can't be resolved informally?
If you consider that your grievance remains unresolved then you must write to the Head of Service setting out the grounds for your grievance, the remedy you seek and the outcome of your attempt to resolve the matter informally with your line manager (or other senior officer). This is the formal stage and a grievance hearing will be arranged so that you can explain your grievance and how you think it should be settled.
See the Managing Grievances – Formal Stage page
Q – Who chairs the Grievance Hearing?
The Head of Service who receives the written statement of grievance will nominate an appropriate senior officer to hear the grievance at the formal Grievance Hearing. The chair must have had no prior involvement in the case.
Q – Can I take someone along to the grievance hearing with me?
Yes, you have a statutory right to be accompanied by a work colleague or trade union representative at this formal stage of the process. You cannot be accompanied by a legal representative, partner or spouse.
See Employee's Right to be Accompanied page.
Q – I am accompanying a colleague to a grievance hearing, what is my role?
As the employee's companion, you have a legal right to address the hearing but do not have the right to answer questions on the employee's behalf. You should be allowed to can ask questions and participate as fully as possible and confer privately with the employee, if necessary, by way of an adjournment.
See Employee's Right to be Accompanied page.
Q – What if I disagree with the decision of the Grievance Hearing?
You have the right to appeal if you are unhappy with the decision.
See Managing Grievances – Appeals Process page.
Q – Can you raise a grievance once you have left the Council?
Former employees who wish to raise a grievance once they have left their employment with Aberdeen City Council do not have access to this procedure. They must set out in writing their grievance and the basis for it.  An appropriate senior manager must then set out a response in writing.  There is no requirement to have a hearing and the individual has no right of appeal.
Click here to return to the Managing Grievances page.
Add a like and/or a rating below to indicate how useful you found this page.
(Visited 97 times, 1 visits today)