/

/

/

Flexible Working – Coreless...
Coreless Flexi-time
See the main flexible working page for a Flexible Working Request Form and the application process.
1. Definition and Scope
Coreless flexi removes the requirement for employees to work during their normal core hours (1000–1200 and 1400-1600 under the default scheme). This is subject to the requirements of the service being met.

One coreless flexi day can be requested per accounting period, in addition to two half days or one full day flexi leave.

Employees must have a positive flexi-time balance before any request for coreless flexi is made and must be at work for a minimum period of four hours per day. Employees must request coreless flexi in advance of taking it.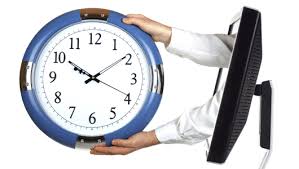 2. Points to Consider
The provisions of the Council's Special Leave policy continue to apply and the introduction of coreless flexi should be seen as a complementary addition to the provisions within the Special Leave policy. Coreless flexi provides employees with additional choices to allow them to better balance home and work commitments.

All employees participating in coreless flexi must have authorisation from their Line Manager before taking coreless flexi. Employees participating in coreless flexi must provide reasons for requesting coreless flexi which will be recorded by their Line Manager.
3. Provisions
Employees requesting coreless flexi must provide their Line Manager in advance with specific details of their working hours on the coreless flexi day.

Options are:

Arrive after 10am (indicate time)

Vary lunch break (indicate times)

Take longer lunch (indicate times)

Leave before 4pm (indicate time)

Leave and return during core hours (indicate times).
Coreless flexi does not equate to an additional half day of flexi leave.  Anyone making use of coreless flexi would normally be expected to be at work for at least part of both of their periods of core hours. 
Where possible, appointments should continue to be made outwith core hours.  
Relevant Documents and Links
To return to the main Flexible Working pages please click here.
Add a 'Like' and/or a 'Rating' below to indicate how useful you found this page
(Visited 365 times, 1 visits today)