The Council recognises that effective consultation is at the heart of smart decision making and strengthens the relationship with all recognised trade unions. The Consultation Protocol ensures the Council has an organisation-wide consultation framework as part of its transparent and open way of working. Consultation is a two way dialogue allowing trade unions realistic and timely opportunity to influence decision making for all consultations at a Service and Corporate level.
The following page provides information on how we will consult and what we will consult on.
Who Consults and What's Expected?         When Should I Consult?          How Long Should the Consultation be For? 
The Consultation Process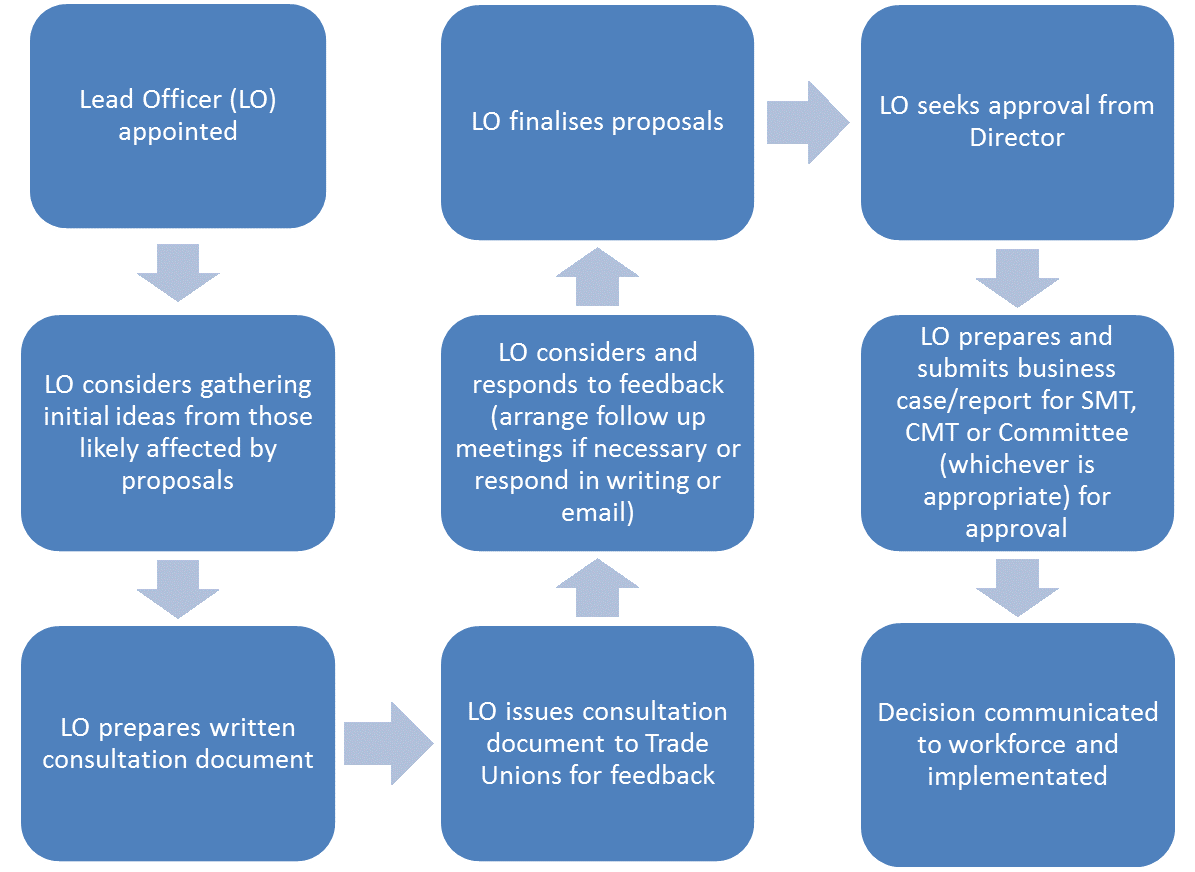 (Visited 307 times, 1 visits today)