Voluntary Severance and Early Retirement Exercise
This page has been set up to ensure the necessary information and documentation is available to staff who wish to consider expressing an interest in Voluntary Severance/Early Retirement.  The following consists of frequently asked questions, the relevant policies, a copy of the letter sent to all staff, the expression of interest form as well as any updates and additional information. 
Please note – an expression of interest does not commit either the employer or the employee to any further action.
If you have any queries regarding this particular process or the information below please contact VSER@aberdeencity.gov.uk or 522430  
Additional support and guidance is available by selecting the relevant button below.
VS/ER Letter and Expression of Interest
FAQs
VS/ER Policies
Please click here to access the VS/ER pages of the Transformation Zone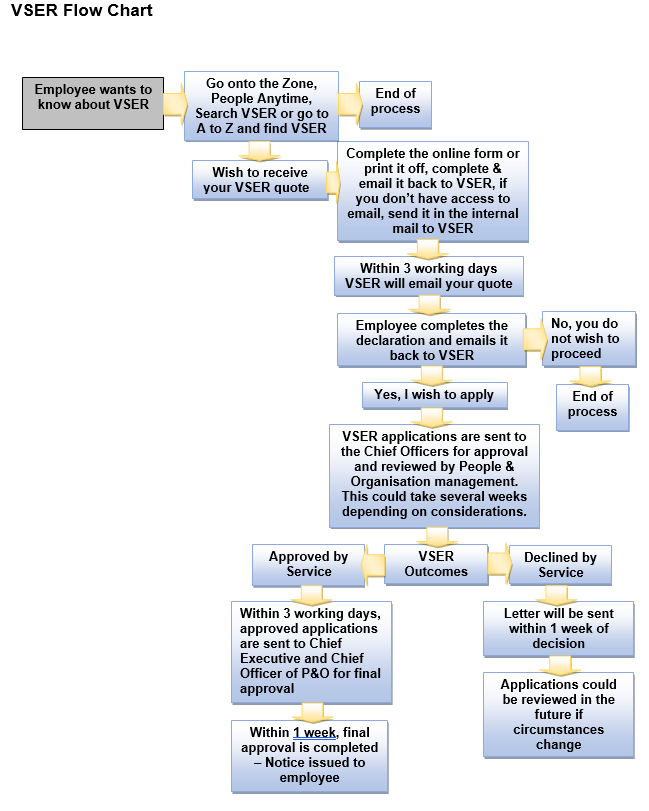 Add a 'Like' and/or 'Rating' below to indicate how useful you found this page
(Visited 3,768 times, 6 visits today)