/

/

/

Managing Discipline – The...
Managing Discipline Pages
Managing Discipline – First Steps
Managing Discipline – The Hearing
Managing Discipline – The Appeal
Managing Discipline – Other FAQs
You have been appointed as an Investigating Officer, what does this mean?
This means that you have been tasked with investigating alleged misconduct or gross misconduct by one of our employees.  This may not necessarily be an employee that you directly line manage or have come into contact with before.  Your role now is to write the allegations made against the employee and gather evidence and factual information in order to uphold or not uphold those allegations.
It is also your responsibility now to make the determination about suspensions or alternative to suspensions.  If you want to suspend an employee or put in place an alternative to suspension, please refer to the 'Managing Discipline – First Steps' page.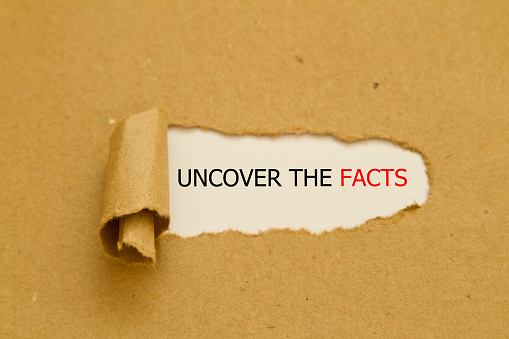 1. First things first
Firstly you will need to speak to the relevant 'commissioning manager' to establish exactly what it is you will be investigating. You will need some background information in order to help you frame and write the allegations against the employee.  The commissioning manager is the person who asked you to be an investigating officer. 

2. Drafting your allegations
The next thing you will need to do is now draft your allegations.  These allegations need to be easy to understand, clear and as specific as possible within reason.  These should reflect the entirety of the alleged misconduct.  To learn more about what a good allegation looks like, please watch the video below: 
[wpvideo CmknSS9D]

3. The Investigation Meeting
You will need to give the employee the chance to answer to the allegations that have been made against them.  To do this, you will need to formally invite them to a meeting.  This includes sending out the letter below along with a copy of the Managing Discipline policy.  Please ensure that you have completed the letter fully and have included the time, date & location.  Please be considerate when choosing a location.  Ensure that the room has blinds if possible, that they are not in an area close to immediate colleagues and provide water and tissues if you can.
Invite to Investigatory Meeting Letter
Please find below a guide on investigations which covers the investigation meeting. 
Essentially, your job is to objectively seek out the facts from the employee.  You will need to allow them to answer to the allegations and you will be able to ask them questions.  Remember, your job is to gather all of the information you can to cover the entirety of the allegations so the meeting could take some time.  You are able to adjourn the meeting should you need time to gather your thoughts. Please find below a guide on the types of questions you might want to ask.
Investigation Meeting FAQs
Yourself as the investigating officer and an appointed minute-taker (if you want one).  The employee attends and has the right to be accompanied by a Trade Union representative or a colleague.  A People and Organisation Adviser can attend if required. 
What if the employee or their representative cannot attend the meeting?
The employee will have to let you know as soon as possible and then suggest a suitable alternative day and time within 5 days of your original meeting request. 
Should the employee or their representative be on annual leave, then you should allow them to take this and arrange their meeting for when they have returned to work.
If they cannot suggest a reasonable alternative date or time, then the meeting can be held without them.
What if the employee is off sick?
This is not necessarily a barrier to prevent you from continuing with the disciplinary investigation.  However, should you or the employee be concerned about their ability to fully participate in the disciplinary investigation, you can make a referral to occupational health and ask them to determine if the employee is fit to attend the investigation meeting or not.  You should also ask if any adjustments can be made so that the employee can participate in the process.  Please note that the Maximising Attendance policy is still applicable but the employee's line manager should take them through this. 
The process cannot be held off indefinitely.  You should advise the Commissioning Manager about any sickness so that together you can make a decision about what is reasonable in terms of delay.
What if the employee does not want to attend the meeting?
We require that all employees participate in formal processes.  However, in exceptional circumstances you can accept a written statement by the employee and hold the meeting without them present.

4.  Interviewing Witnesses
You may have established that witnesses need to be interviewed as part of the process.  Or, at your investigation meeting, the accused employee may have asked you to interview some witnesses.  Please find below a guide on undertaking witness interviews.  Please note that all witness statements should be typed up and signed by the witness. 
HOW TO GATHER WITNESS STATEMENTS
Witnesses should normally be interviewed after you have interviewed the accused employee.  However, this is not always possible.  If necessary, you can interview a witness first but please bear in mind that you may need to do a follow-up interview if the employee raises anything you were previously unaware of.
We cannot force somebody to be a witness in a disciplinary investigation.  However, you should make reasonable efforts to gather all witness statements.  If you have been unable to get a witness statement from somebody, you should make reference to this in your investigation report and outline the efforts you made to get the statement and what the impact of not having it has on your investigation.

5. Gathering Further Information
You will probably need to gather further information as part of your investigation.  This could include supervision notes, PR&D comments, training records, forms, letters etc.  You may need to liaise with other Services to gather the information you require.

6. The Investigation Report
Once you are satisfied that you have all of the information you need to make a factual and objective determination as to whether or not you are upholding or not upholding the allegation(s) made, you will need to write a robust investigation report (template below).  This report needs to have clear arguments that are backed up by evidence and factual information.  Please note that you must not bring any subjectivity or personal opinions into the report or your decision-making. 
For further information, please read the below guide:
HOW TO WRITE AN INVESTIGATORY REPORT
If you are upholding the allegation(s) – invoke the next stage of the disciplinary procedure and determine if this is potential gross misconduct or not.
If you are not upholding the allegation(s) – give your reasons why.  You may also conclude that additional support, training or other formal procedures are required (e.g. Managing Performance).

7. Next Steps
Once you have finished your investigation report, you will need to send that, along with your appendices to the Commissioning Manager and to People and Organisation.
You will need to send a letter to the employee advising them of the outcome of your report.  However, you DO NOT send the investigation report to them.
Below are the template letters you may need:
Investigation Outcome – Progressing to Hearing
Investigation Outcome – Not Progressing to Hearing
If you have concluded that there should be a disciplinary hearing, you will be invited to this by the Chair.  At the hearing you will need to present your case and report and you may be asked questions by the employee, their representation, the Chair and the People and Organisation Adviser.  To learn more about what is expected of you, please read the below guide.
HOW TO PRESENT AN INVESTIGATION AT A DISCIPLINARY HEARING
It may be that the Chair feels something is missing from your report, if this is the case, you will be asked to do further investigation and then re-submit your report to them.
Click here to return to the main Managing Discipline page
Add a 'Like' and/or a 'Rating' below to indicate how useful you found this page
(Visited 845 times, 1 visits today)