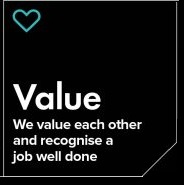 Mental Health Awareness

October 2021

Our third annual Mental Health Awareness event will take place in  October 2021.
Developed in partnership with colleagues across the NHS, ACHSP and the 3rd sector the purpose of the week is to help raise awareness of mental health in the workplace and to continue our journey in creating a culture where speaking about mental health and disclosing issues is supported and talking about mental health is easy. 
 A programme of events are being developed to highlight the value we place on our colleagues and the importance of tackling the issue of mental health head on. 
A total of 254 colleagues attended a whopping 28 sessions back in 2019, let's see how many staff we can reach this year!
ITN Productions is joining forces with Mental Health UK to produce a new news-style programme raising the profile of mental health in the UK ranging from those severely affected by mental illness, to people whose mental health has worsened during the current coronavirus crisis.  The progamme called "Forward Together for Mental Health" will be launched on 10 October 2021.  Here more about this programme on the link below.
… and all underpinned by our very own Guiding Principles
Other mentally healthy things coming soon …
(Visited 107 times, 1 visits today)