/

/

Working Hours and Working...
As an organisation, we are aware of the importance of maintaining a work life balance and we encourage flexible working where business requirements allow.  We also want to ensure that we are meeting our legal obligations around working time.
In this section, you will find information about flexible working, working time and taking on additional paid work.
Some reasons why this page might be useful to you:
You are an employee who is interested in working more flexibly

You are a manager considering a flexible working request made by someone in your team

You want to know more about the law around working time

You are an employee who is thinking about taking on additional paid work

You are a manager considering a request to undertake additional work made by someone in your team
---
1. Flexible Working
All Council employees except Teachers can request to work flexibly.  The Flexible Working Guidance covers flexi-time, compressed working, annualised hours, termtime working, home working and mobile/satellite working.
Employees who have 26 weeks' continuous service at the date of application and who care for a child under the age of 17 years (or under 18 years if disabled) or for adults who are in need of care also have a statutory right to request flexible working.
The Flexible Working Guidance and related documentation can be found within the Flexible Working main page and also within Flexible Working – Managing Requests which includes all appeals  letters etc. 
Employees who wish to request flexible working should complete the Flexible Working Request Form.  Please note that there is no guarantee that flexible working requests will be approved, as this depends on service requirements, although all requests will be considered.  If your request specifically relates to working from home on a regular basis, the Homeworking Request Form should be completed.
When the form is completed it needs to be returned to your line manager who will then arrange to meet you and discuss your request.  You can be accompanied by a Trade Union representative or by a colleague at that meeting if you wish.  Your manager will want to talk with you about your reasons for making the request and about how it could be accommodated.  They may want to discuss alternatives with you if they think that your initial request cannot be supported. 
Following the meeting your manager will let you know in writing whether they can agree your request or not.  If you want to appeal against their decision then you can do that by writing to your Head of Service.
You can appeal against the manager's decision if:
Your manager didn't know something important related to your request when they made their decision;

You want to challenge information used by your manager.
Appeals must be submitted in writing to your Head of Service within 14 days of being advised of receiving the outcome letter.  Your letter should say which of these two grounds for appeal applies and why.  The Head of Service (with a People and Organisation Adviser) will consider the appeal within a further 14 days.  You can be accompanied by a trade union representative or by a work colleague at the appeal meeting if you wish.  You will be advised in writing of the outcome of the appeal within 14 days of the appeal meeting.
Frequency of Requests
Normally you will have to wait for 12 months from the date of your last request, whether successful or not, before applying again.  If you can show however that there has been a substantial change to your personal circumstances and in particular to your caring responsibilities the 12 month restriction will be lifted.
Withdrawing a Request
If you decide to withdraw your request before a decision has been made by your line manager then you can submit a further request within the 12 month period if you wish.
If you fail to attend either the initial meeting with your manager or a subsequent appeal meeting more than once without a reasonable explanation then your application will have to be treated as withdrawn.  In that circumstance you cannot submit another request within the next 12 months.
Extensions to Timescales
There are two circumstances which might lead to the timescales for the application process not being met.
Where the manager and employee agree that more time will be needed to complete a particular part of the procedure;

Where the manager is absent when the request is submitted (if that is the case then the initial meeting to discuss the request should take place within 28 days of the manager's return to work).
---
2. Working Time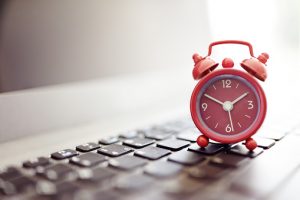 The Council applies the Working Time Regulations 1998 (as amended), which are a Health and Safety at Work measure implementing the European Working Time Directive 1996. The Regulations include basic entitlements and limitations concerning the organisation of working time.
A collective agreement covering modifications and exclusions to the Regulations in respect of specific groups of workers has been made with the recognised Trade Unions and is held within People and Organisation.  
The law says that if you work more than 6 hours in a day, you have the right to one uninterrupted 20 minute unpaid rest break during the working day.  In the Council this is usually applied as a 30 minute unpaid break.

You can work a maximum of 48 hours a week on average.

You have the right to 11 hours' rest between working days.  For example, if you finish work at 8pm, you shouldn't start work again until 7am the next day (at the earliest).

You have the right to an uninterrupted 24 hours without any work each week or 48 hours each fortnight.
Further information can be found within the Working Time Policy and the Working Time Guidance.
---
3. Additional Paid Work
If as a Council employee you want to undertake additional paid work, you must request permission from the Council to do so.  This applies whether the paid work is within or outwith the Council, so that the Council is able to meet its health and safety obligations under the Working Time Regulations and other legislation.
To request to undertake additional paid work, you should complete the Request to Undertake Additional Work Form.  The request should be discussed with your Line Manager, who will look at whether the hours or the nature of the additional work would impact on your Council job, if there would be any conflict with your Council job and whether the additional paid work would result in you working more than 48 hours per week on average.

If your Line Manager is in agreement with the request, the request then needs to be approved both by your Head of Service/Director and by the Head of HR.
---
Relevant Documents and Links
You might also be interested in:
Click here to return to the main Employee Relations page
Add a 'Like' and/or a 'Rating' below to indicate how useful you found this page
(Visited 1,317 times, 1 visits today)