/

/

Private Use of Council...
It is the Council's policy to discourage the regular use, by employees, of its telephone systems, including mobiles/smart phones and other mobile devices, for making private telephone calls, and other forms of digital messaging (including texting). However, in the event that private calls or digital messages have to be made the Council shall not charge employees for these calls or messages, unless the usage is excessive.
Usage, in terms of cost and time spent on private calls, messaging and texting, however, will be monitored and any abuse of this guidance could result in disciplinary action.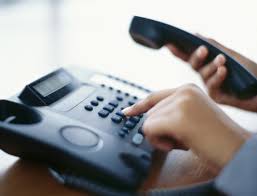 Managers should raise any initial concerns with their employee(s) as there may be reasons for increased use of telephones for personal reasons such as a caring responsibility.  Managers can then offer to support to their employees.
If a manager is concerned that their employee(s) are misusing the telephone system, then an investigation should be started.
International calls require the permission of line management beforehand.
Policy and Guidance
Use of Phones for Private Calls Guidance
Click here to return to the main People Management page.
Add a like and/or a rating below to indicate how useful you found this page.
(Visited 173 times, 1 visits today)