/

/

/

Disabilities and Employment
The Disability in the Workplace Guidance has been revised and updated (May 2018) and a Summary of the Changes can be found here.
Click here to view the Guidance on Disability in the Workplace.
What is a Disability?
The law states that a person has a disability when they have a physical or mental impairment that has a 'substantial' and 'long-term' adverse effect on their ability to do normal daily activities.  Further definitions can be found here.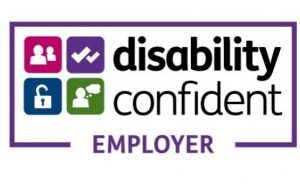 Disability Confident Employer
Aberdeen City Council is a Disability Confident Employer.  The core actions outlined in the Disability Confident Scheme are grouped into 2 themes and the Council is assessed against core actions under each theme.
Theme 1 – Getting the Right People for Your Business
As a Disability Confident Employer, the Council is:
Actively looking to attract and recruit disabled people

Providing a fully inclusive and accessible recruitment process

Offering an interview to disabled people who meet the minimum criteria for the job

Flexible when assessing people so disabled job applicants have the best opportunity to demonstrate that they can do the job

Proactively offering and making reasonable adjustments as required

Encouraging our suppliers and partner firms to be Disability Confident

Ensuring employees have sufficient disability equality awareness
Theme 2 – Keeping and developing your people
As a Disability Confident Employer, the Council is:
Promoting a culture of being Disability Confident

Supporting employees to manage their disabilities or health conditions

Ensuring there are no barriers to the development and progression of disabled employees

Ensuring managers are aware of how they can support employees who are sick or absent from work

Valuing and listening to feedback from disabled employees

Reviewing the Disability Confident employer self-assessment regularly
What does this mean for you as a Manager?
We have several guidance documents available to you at the end of this page but here is some details  around recruitment and supporting existing employees who have a disability that the council is committed to undertaking. 
Recruitment Advertising
To publicly demonstrate that we are committed to good policies and practices in the employment of disabled people, the Disability Confident Employer logo is incorporated within all job advertisements and will feature both within careers literature and at the Council's stand(s) at career exhibitions.  In addition, services should apply the symbol to all letterheads and other relevant stationery and ensure that it is displayed prominently.
Guaranteed Interview Scheme
Guaranteeing an interview to all applicants with a disability who meet the minimum essential criteria is Council policy and applies to all job vacancies advertised either internally or externally.  Application forms should be screened against the job criteria outlined in each section of the job profile to ensure the minimum criteria has been met.
Training
Training is provided to recruiting managers on its recruitment and selection processes which includes the obligations under the Equality Act.  Further guidance on how the Act relates to recruitment within the Council can be found here.
Monitoring
Diversity and Equality monitoring is undertaken on data gathered as part of the recruitment process.  This data enables the Council to assess the effectiveness of its recruitment and selection procedures as they apply to disabled people and to take any actions as required.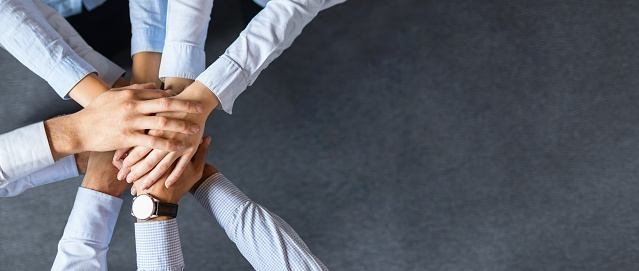 Supporting Employees
It is the responsibility of line managers to ask disabled employees at least once a year what can be done to make sure they can develop and use their abilities at work.  This can be incorporated within meetings under Performance Review and Development (or equivalent for teachers/SNCT employees).  The meeting should cover the development needs and potential of the employee to ensure that their skills and abilities are being most effectively used.
The discussion is also an opportunity to identify ways to ensure that all employees with disabilities are fully included in communication, training and development activities, although managers should be continuously ensuring that this is the case.  There may be a requirement to make some reasonable adjustments as a result of this discussion.
Reasonable Adjustments
Managers should be prepared to make reasonable adjustments when interviewing applicants with a disability to allow them to best demonstrate how they meet the requirements for the job as set out in the job profile for the role.  This also applies to other selection methods.
The duty to make a "reasonable adjustment" if work arrangements, duties or premises place a disabled person at a substantial disadvantage compared to a non-disabled person is a central part of the Equality Act 2010.
The employing function may need to consult with People and Organisation, Finance (where there are cost implications) and any other relevant functional area, to determine what is reasonable, in terms of:
service
cost/budget implications
timescales involved in carrying out essential works
employees
permanent/temporary work
Examples of the types of adjustments which may require to be considered are:
making adjustments to premises

redistributing duties among employees

transferring the employee to fill an existing vacancy

altering working hours

moving the employee to a different place of work

allowing the employee to take time off during working hours for rehabilitation, assessment or treatment

giving the employee, or arranging for, specialised training

acquiring or modifying equipment or software

modifying instructions or reference manuals

modifying procedures for testing or assessment

providing additional supervisory support
In making a reasonable adjustment, it is expected that the cost(s) incurred will normally be met from the revenue budget of the functional area in which the employee is, or is going to be, employed.
Every effort should be made to make reasonable adjustments to enable employees to undertake their job; advice may be sought from People and Organisation where reasonable adjustments are not straightforward.  Access to Work, a government funded organisation, can also provide advice directly to individuals with a disability and/or to their manager, as well as partial funding for adjustments.  See further useful documents at the foot of this page.
 A Workplace Support Plan is a useful tool for managers to record any adjustments considered and/or implemented.
Absence from Work
The Council's Supporting Attendance and Wellbeing Policy and related guidance should be used to manage all sickness absence.  Where an employee's disability results in absence from work, managers should ensure that they support the employee through the procedure.  Further consideration should be given to any reasonable adjustments that would aid the employee in their attendance at work.
The Council also has a provision for 'Disability Leave' which may provide paid time off for planned absences which are directly related to an employee's disability, allowing employees with a disability or those who become disabled, to concentrate on managing their disability during employment with the support of the Council.  Click here for the Disability Leave Guidance.
Training and Communication
The Council provides Equality and Diversity training for managers and employees, including disability. It also provides online guidance on disability awareness, including relevant policies, updates and best practice.
Not All Disabilities Are Visible!
It is important to remember that we cannot see all disabilities.  Disabilities can often be hidden.  Please refer to the Hidden Disabilities Article to learn more about this. 
Mental Health
An employee's mental health can, in certain circumstances, be considered a disability.  However, we should always be focusing on the positive mental wellbeing of our employees. Occupational Health are a useful resource for understanding an employee's condition and providing information on support we can put in place for them. 
The Counselling Service is available to all employees and this should be communicated to all staff on a regular basis.  If possible, you should promote this to your staff.  The Service has posters and leaflets available for you to use.
The Health and Safety and Wellbeing pages (Accessed via Internal Network only) also include information on mental wellbeing and stress management.  Please refer to those for further information.
Further Information and Guidance
Click here to return to the main Equality and Diversity page
Add a 'Like' and/or a 'Rating' below to indicate how useful you found this page
(Visited 336 times, 1 visits today)