/

/

/

Flexible Working – TOIL
Time Off in Lieu (TOIL)
See the main Flexible Working page for a Flexible Working Request Form and the application process.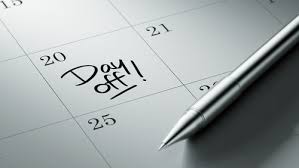 1. Definition and Scope
Time off in lieu applies in circumstances where an employee has been asked by their manager to work longer hours so that, for example, a particular peak is workload can be dealt with.
In these circumstances the manager and employee can agree that the additional hours worked can be taken as time off in lieu at a later date.
2. Framework Provisions
In order to grant time off in lieu the following must apply:

TOIL can only be given at like for like rates i.e. one additional hour of work gives one hours of TOIL even if worked at a time when enhanced rates would normally apply.
The additional hours worked can then be recorded on the front of the leave card showing the date and the number of additional hours worked.  When the employee would like to take those hours off the TOIL can be requested and authorized by completing the Special Leave/TOIL section on the reverse of the leave card or if available, via CoreHR.
Relevant Documents
To return to the main Flexible Working page please see here.
Add a 'Like' and/or a 'Rating' below to indicate how useful you found this pageCoreHR
(Visited 307 times, 1 visits today)