Statutory Right to be Accompanied
The employee has a statutory right to be accompanied by a work colleague or trade union representative when attending a grievance hearing at the formal stage of the procedure, but not by a legal practitioner, partner or spouse.
The statutory right to be accompanied does not extend to informal discussions that the employee has with their line manager (or other senior officer), however, accompaniment is permitted at the informal stage of the grievance procedure by a work colleague or trade union representative, in the interests of facilitating a resolution to the issue before it reaches the formal stage.
The Companion
The individual chosen by the employee is referred to as "the companion".  If the companion is an employee of Aberdeen City Council (whether they be a work colleague or a trade union representative), they should be allowed reasonable paid time off to prepare for and go to the hearing/meeting. This includes time for the companion to familiarise themselves with the case and confer with the employee before and after the hearing/meeting.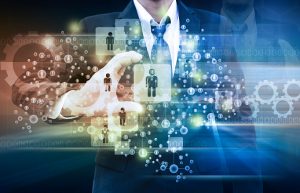 Who Can be the Companion?
The Companion can be a work colleague or trade union representative.  They cannot be a legal representative, partner or spouse.
Employees may choose a representative of any trade union to accompany them at a grievance hearing/meeting, regardless of whether the trade union is a recognised one.
The employee is not permitted to choose a work colleague whose presence is likely to prejudice proceedings or who might have a conflict of interest.
In advance of the grievance hearing/meeting, the employee is required to inform the person chairing the hearing/conducting the meeting who their chosen companion is.
Role of the Employee's Companion at the hearing
The employee's companion has a legal right to address the hearing but does not have a right to answer questions on behalf of the employee.  You should however allow the companion to ask questions and participate as fully as possible during the hearing.  You should also give the companion a reasonable amount of time to confer privately with the employee – hence the need to allow adjournments when necessary and allocate a separate private room for this purpose.
Click here to return to the Managing Grievances – Formal Stage page.
Add a like and/or a rating below to indicate how useful you found this page.
(Visited 14 times, 1 visits today)