The Employee Maternity Checklist is detailed below.  To download a copy, click here.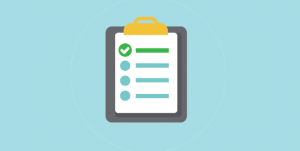 Before your Maternity Leave

Visit the Maternity page on P&OAnytime and read the Council's Maternity Guidance. This provides full details of maternity process and the provisions you may be entitled to.
Notify your manager of your pregnancy as soon as is reasonably practicable by completing the Notification of Pregnancy Form.  
If applicable, consider whether you wish to remain in the childcare voucher or other salary sacrifice schemes as early into pregnancy as possible. Cancellation needs to be processed by the 24th week before the expected week of childbirth to provide the highest level of maternity pay.
Participate in risk assessment(s). Click here to view the Health and Safety Executive, A Guide for New and Expected Mothers who work.

Advise your line manager of forthcoming antenatal appointments in as far advance as possible, providing evidence (except for the first appointment).

Ensure you have received your MATB1 Certificate from your midwife and submit this along with your Application for Maternity Leave Form to your line manager by the end of the 15th week before the expected week of childbirth (or as soon as possible). You will receive confirmation of your maternity information along with your date of return to work from People and Organisation (within 5 days of People and Organisation receiving the forms from your line manager).

Consider when you will use your annual leave and public holiday entitlement for the current leave year up to your maternity leave start date (People and Organisation will calculate this for you). This leave is generally taken before your maternity leave starts.

Consider your maternity leave and pay entitlement.

If applicable, consider whether you and your partner may be eligible and wish to opt into Share

d Parental Leave and Pay

. 

With your manager, discuss and agree contact during the leave period and the use of KIT days.

Discuss with your manager your workload any handover arrangements.

During your Maternity Leave

Maintain the agreed contact with your manager.

Discuss with your manager the use of KIT days or use them as previously agreed (10 maximum).

If you wish to return to work early (i.e. before the end of your 52 week maternity leave period) then you must complete the Notification of Early Return to Work Form and submit to your Line Manager at least 8 weeks before early return date.
Discuss with your manager plans for your return to work and you may wish to have a look at A Guide for New and Expected Mothers who work, detailed above.
If you are considering flexible working on your return to work, discuss this with your manager as far in advance as possible and submit the application form (see 

Fl

exible

Working)

prior to your return.

Confirm your actual return date with your manager, including any annual leave which has been agreed (accrued annual leave and public holidays will be calculated for the full period during which you were on maternity leave).

End of Maternity Leave

Discuss and agree with your line manager how you will use any accrued annual leave and public holidays (usually taken at the end of your maternity leave period before you actually return to work).

Discuss with your manager, arrangements for your return, including your job and receiving appropriate updates eg a new system

Review flexible working arrangements, if appropriate.

If applicable, consider whether you wish to re-instate your childcare vouchers (or any other salary sacrifice schemes) when you return to work and are in receipt of pay. If you do, you should send a written request to ACCMyBenefits@aberdeencity.gov.uk and your request will be effective from the next available pay period.

If you decide not to return to work submit your resignation in writing to your line manager. If you were eligible and you chose to take the 12 weeks at 50% of your normal pay, you will be required to pay this back.
Click here to return to the main Maternity page. 
Add a like and/or a rating to indicate how useful you found this page.
(Visited 283 times, 1 visits today)