PROTOCOL ON MINIMISING COSTS OF SALARY CONSERVATION
The SNCT Pay and Conditions Agreement 2010 removed entitlement to lifetime salary conservation for those promoted staff who were in post prior to April 2001. The agreement replaced lifetime salary conservation with a period of cash conservation until March 2016, with employees reverting to the salary rate for the post held with effect from April 2016.
The SNCT instructed LNCTs to consider how best the costs and impact of the removal of salary conservation could be minimised. Aberdeen City Council LNCT has agreed that the following measures should be put in place in order to minimise costs to the Authority and impact on the employees as far as possible.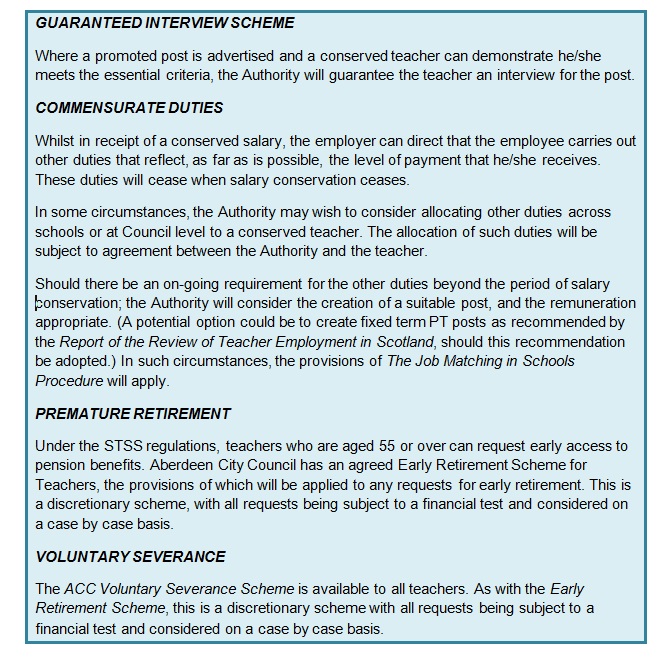 Relevant Documents and Links
Click here to return to the main Teaching Staff page
Add a 'Like' and/or a 'Rating' below to indicate how useful you found this page
(Visited 24 times, 1 visits today)