Below are some key things you should consider and do.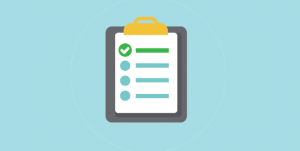 You should visit the Shared Parental Leave page on P&OAnytime and read the Council's Shared Parental Leave Guidance.

It is up to the employee and their partner to establish eligibility.  If they are eligible and wish to opt into Shared Parental Leave then we encourage them to discuss their options with you as early as possible.

The mother (birth/adoptions) will submit their Notice of Curtailment of Maternity or Adoption Leave form – if they are an employee of the Council. Once People and Organisation is notified of Curtailment or eligibility, they will issue you with the Shared Parental Leave Checklist for Managers.  Click here for an example of the checklist.   This checklist provides a breakdown of what needs to be done by you and what you should be aware of.

You should discuss period of leave options with the employee as they wish and follow the process within the guidance .

You may need to consider the employee's workload, handover arrangements and whether any cover will be required to fill the post.

Discuss with the employee, arrangements for their return, including their job and ensure they receive all appropriate updates eg a new system.
Click here to return to the main Shared Parental Leave page.
Add a like and/or a rating below to indicate how useful you found this page.
(Visited 19 times, 1 visits today)