Is Shared Parental Leave the same as Parental Leave?
No, Shared Parental Leave is not the same as Parental Leave. Parental leave is a right for all employees who are parents, and who have at least 1 year's continuous service, to take time off work to look after or make arrangements for their child's welfare. Parental leave is unpaid.  See the SNCT Handbook, section 7 for more information.
How do I know if I am eligible?
Both you and your partner must share the main responsibility for the care of the child at the date of the child's birth (including surrogacy) or adoption matching date.   There are certain eligibility requirements based on earnings and service that both you and your partner must satisfy.  See Establish Eligibility for Shared Parental Leave and Pay – Teachers for full requirements.
I

am going through the adoption leave process, does Shared Parental Leave apply to me?
Yes, Shared Parental Leave is an option for you. If you or your partner are entitled to Adoption Leave/Pay then you may be entitled to Shared Parental Leave.
I am having a child through a surrogacy arrangement, does Shared Parental Leave apply to me?
Yes, Shared Parental Leave is an option for you. If you or your partner are entitled to Adoption Leave/Pay then you may be entitled to Shared Parental Leave.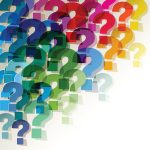 My partner is on maternity leave and wishes to opt into Shared Parental Leave, what do I have to do?
You and your partner must first establish eligibility. If eligible, your partner must follow the process and requirements set out by their employer and you must follow this process and provide the necessary completed forms.
How much Shared Parental Leave can I take?
The amount of Shared Parental Leave an eligible employee is entitled to will vary depending on when the mother (births or adoption) curtails their maternity/adoption leave and/or pay. The number of weeks available is calculated by using the mother's entitlement to maternity/adoption leave of up to 52 weeks and identifying the untaken balance remaining at the date of curtailment.
What pay am I entitled to?
Shared Parental Pay will be paid at the statutory rate (or 90% of salary if this is lower than the statutory rate of Shared Parental Pay).
How much Shared Parental Pay can I receive?
Eligible employees may be entitled to take up to 37 weeks Shared Parental Pay whilst taking Shared Parental Leave. The actual amount of weeks' pay available will depend on when the mother curtails their maternity/adoption pay or maternity allowance period (with the untaken balance comprising the maximum entitlement).
Both myself and my partner work for the Council, can we both take shared parental leave?
Yes, in the case where both the mother and the partner are employees of the Council and they meet the eligibility criteria, then they will both be entitled to Shared Parental Leave.
If I am eligible, what notice do I have to give?
We would encourage you to have early discussions with your Line Manager about your leave options. If you have established eligibility and wish to share leave and pay with your partner then you must first of all provide notification that you are curtailing maternity or adoption leave (if this is applicable to you) and of their entitlement and intention to take Shared Parental Leave at least 8 weeks before the period of Shared Parental Leave. These notifications are mandatory and a couple will not be eligible unless they submit these notifications.
How does being on Shared Parental Leave and Pay affect by the salary sacrifice schemes I pay into?
If you take part in any of the salary sacrifice schemes offered by the Council, prior to commencing maternity or adoption leave, you will have given urgent consideration as to whether or not they wish to remain in the scheme in the case of maternity after the 24th week before the expected week of childbirth or in the case of adoption after the beginning of the 8th week before the matching week or expected week of birth for surrogacy. For full details on how this would affect maternity or adoption pay and what to do if you wish to leave, see the Teachers Maternity page or the Teachers Adoption page.
If the employee chooses to remain in a salary sacrifice scheme, when they go into a period of Shared Parental Pay or no pay, childcare vouchers will be suspended during this time. When the employee returns to work and are in receipt of pay and wish to re-instate their childcare vouchers, then they should send a written request to ACCMyBenefits@aberdeencity.gov.uk and the request will be effective from the next available pay period.
What happens to my pension contributions?
Whilst you are on SHPL you will pay pension contributions based on the ShPP you receive during the paid period of your SHPL (where you are entitled to receive ShPP).  The Council will pay pension contributions for you during the paid period of your SHPL, based on your normal full pay.  The paid SHPL period will be classed as pensionable service.
Employees in the Scottish Teachers' Pension Scheme do not have the option to pay pension contributions for any unpaid period of SHPL. If you are a member in the Career Average Revalued Earnings (CARE) scheme there are flexibilities.  To increase your pension, a member is able to elect to accrue a pension at 1/45, 1/50, 1/55 by paying contributions at a higher rate, you are able to purchase additional pension or elect to buy out the standard reduction so that you can take your pension at age 65 without any actuarial reduction as well as purchasing AVCs.  Therefore, when a member is in pensionable employment this allows them to make up pension. Please contact the SPPA by telephone 01896 893000 or via the website www.sppa.gov.uk for further details.
Employees in the Local Government Pension Scheme (LGPS) should refer to the NON TEACHING Shared Parental Leave guidance for details on the pension implications.
What about my annual leave?
Annual leave will continue to accrue during periods of Shared Parental Leave.
How am I kept up to date with changes at the Council whilst on leave?
The Council reserves the right to maintain reasonable contact with employees during Shared Parental Leave. This may be to discuss employees' plans for their return to work; any special arrangements to be made; any training to be given to ease their return to work or to update them on developments at work during their absence.
What are SPLIT days?
These are shared-parental-leave-in-touch (SPLIT) days. An employee can agree to work for the Council (or to attend training), but is not obliged to, for up to 20 days during Shared Parental Leave without that work bringing the period of Shared Parental Leave to an end. Any work carried out on a day or part of a day shall constitute a day's work for these purposes. 
The Council has no right to require employees to carry out any work and is under no obligation to offer the employee any work during their Shared Parental Leave. Any work undertaken is a matter for agreement between the employee and their line manager. If an employee takes a SPLIT day they will receive their normal contractual rate of pay (inclusive of any Shared Parental Pay where applicable). Any childcare costs incurred as a result of working a SPLIT day will need to be met by the employee.
What if I wish to return to work early from a booked period of leave?
If you wish to return to work early, you must provide a Notice to Notice to Withdraw or Vary Period of Booked Leave – Teachers form which will count as one of the 3 employee notification entitlements.
Click here to return to the main Shared Parental Leave – Teachers page.
Add a like and/or a rating below to indicate how useful you found this page.
(Visited 6 times, 1 visits today)