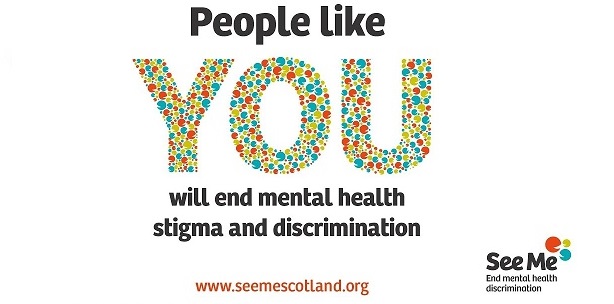 To start talking about mental health we are participating in See Me – Pass the Badge. This campaign which invites people to wear a See Me Badge for a day and then pass it onto someone else to wear for the next 24 hours. That person then passes it on and so on. For the month of September we are inviting you to show your support and participate in the See Me Badge campaign.  This will lead up to the ACC Mental Health Awareness week (7 – 11th October 2019).
How it works – See Me – Pass the Badge Campaign
Pass someone the badge

Say that the campaign is about tackling the stigma around mental health by

showing it's okay to talk about it

Share the message that we all have mental health

If you're comfortable, speak about your mental health

Ask them about their mental health

Ask them to wear the badge for 24 hours, then pass it on to someone else and ask them to carry it on
Mental ill-health doesn't discriminate. It can happen to anyone. Mental health is everyone's business and we all have times when we feel down or stressed. Often these feelings pass, but sometimes they can develop into a more serious problem. Everyone's experiences of mental health are different and it doesn't always stay the same. It can change as circumstances change and as you move through different stages of your life. Stigma and discrimination can make people who are mentally unwell feel worse. It can stop them asking for help and ultimately could be the difference between life and death. As "One team, one council, one city" we can reduce the stigma attached to mental health by providing "to support each other" and "take responsibility for the wellbeing of self and others".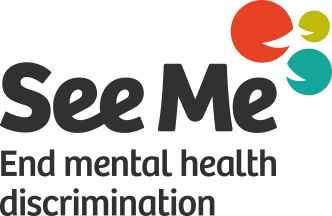 (Visited 255 times, 1 visits today)