We care about our purpose, our people and our city.
Most of us choose to work in the public sector – and for the city of Aberdeen – because we want to make a positive difference to people's lives. We are not working to make profit for a huge multi-national organisation – we are working for the most vulnerable people in the city and to make this a place where everyone has the opportunity to thrive.
Having meaningful work and feeling satisfaction from knowing that we've made things better is something that really matters to us.
Fundamentally, having a sense of purpose matters to people. If we feel connected to our purpose and can see how we personally contribute, work is more fulfilling and meaningful.
Google's internal research on teams found that teams which find meaning in their work generally have:
Higher work and life satisfaction
Stronger team relationships
Less conflict
Why this is important for Aberdeen
Together with our Community Planning Partners – our shared purpose is to make things better for the people and place of Aberdeen.
Whether you are a catering assistant, an accountant, a housing officer or a senior leader, we are all working towards the same purpose.
Purpose matters because it provides clarity and direction.  Connecting people to our shared purpose means we're all pulling in the same direction. It focuses us on making sure our finite resources are being used on the things that really matter for our customers.  It makes us look upwards and outwards at the bigger picture.
Where purpose is not clear, or is not communicated, we focus downwards – on the task rather than the outcome; as a result, our efforts may not be directed on what really matters; work becomes narrower and less meaningful and the organisation may fail to deliver our purpose.  
How can you develop a sense of shared purpose in your team?
Start by thinking about the indicators for this Guiding Principle, and sharing them with your team. They help us understand what it looks like when we care about our purpose, our people and our city. And also what it definitely doesn't look like! By making these as visible as possible in your team, it means we can support each other to work in a way that gives us all a sense of purpose in our work, and leads to better outcomes for our city and our people. 
There are also three key activities you can do with your team to make a difference. Scroll down to learn more.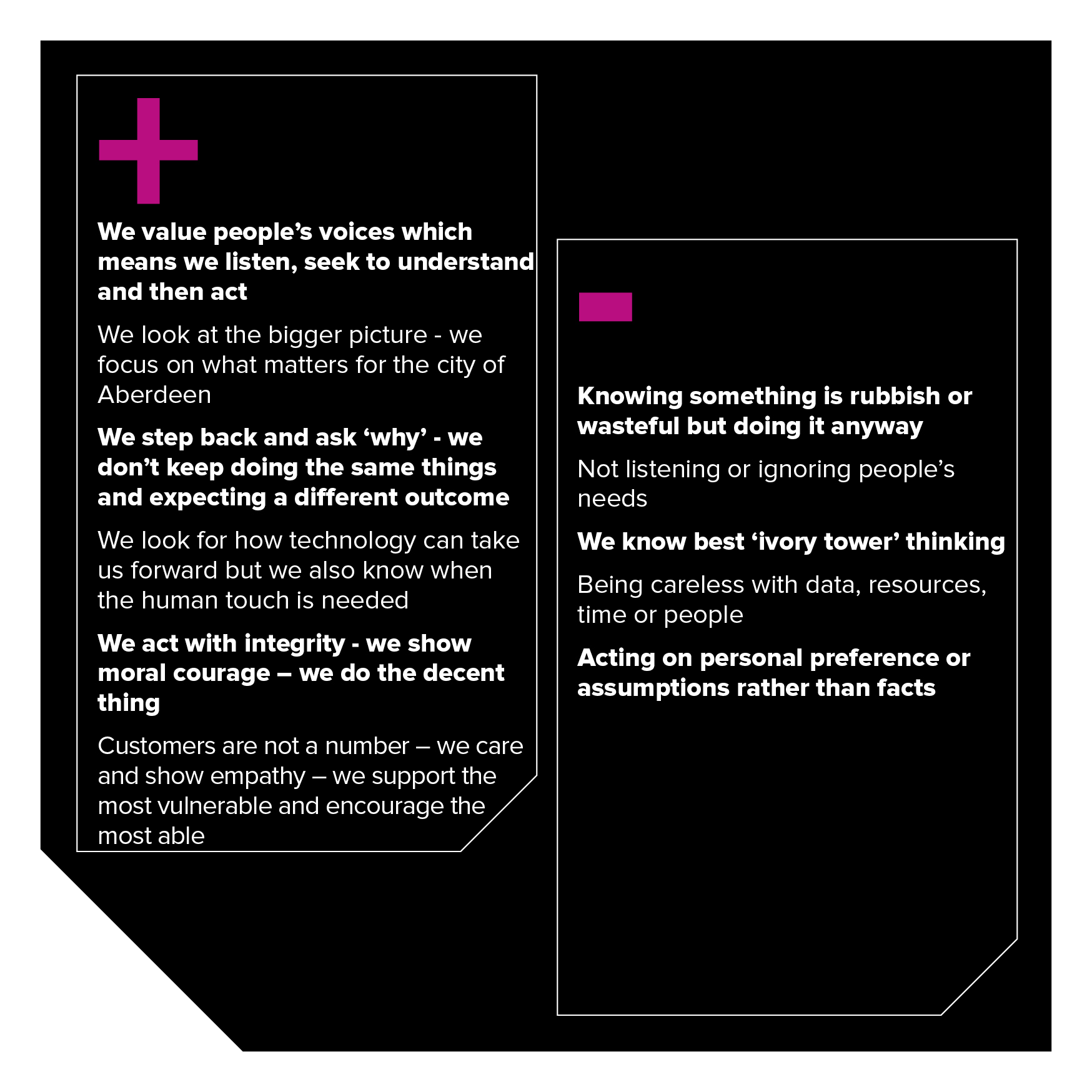 (Visited 12 times, 1 visits today)