I am Primarily Office-based but Work Remotely Occasionally
This scenario applies if your normal place of work is in an ACC premises where you access your work via an assigned or shared/hot desk using ACC equipment that is non-portable such as a desktop pc.   The normal data and acceptable use policies and procedures apply as they would in the workplace.
You have arranged to work occasionally from home but have not been issued with an ACC device such as a laptop pc. You are able to access your Outlook email account from your home pc to send and receive messages.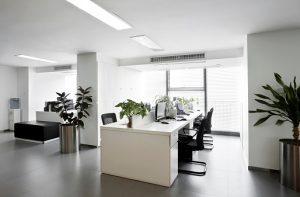 ---
Consider organising your work so that sensitive or personal data is only accessed whilst in the office. Home-based work could focus on lower risk data.

Only take the paperwork required for a meeting rather than a whole file. Keep any manual information secure, and with you, at all times.

Never send personal or sensitive data using personal email accounts such as Gmail or Hotmail.

Never store personal data on your home pc or other non-ACC device. If your work requires you to have access to personal data whilst away from the office consider requesting a laptop pc from your service.

In the event you need to view/edit personal information on non-ACC equipment such as your home pc, this should be via an encrypted USB connection only provided by ICT and any changes should be saved directly onto the USB device and not the local drive. (see the box below for further instructions.) Encrypted USB memory sticks are available through the ICT Helpdesk.

Dispose of any personal data which is held in hard copy securely (e.g by putting it in confidential waste) if it is surplus to requirements.
Click here to return to the main Flexible Working page
Add a 'Like' and/or a 'Rating' below to indicate how useful you found this page
(Visited 63 times, 2 visits today)