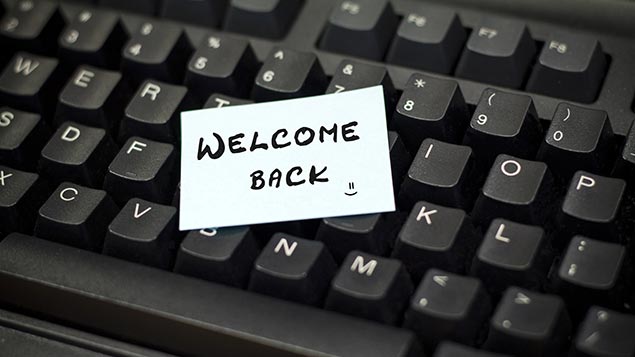 It is important that now we begin to prepare for the reinstatement of some services within ACC so that when lockdown is lifted we are in a position to reopen services in a way which is safe for both staff and the citizens of Aberdeen.  This is our number one priority.   
Please find below a presentation and flowchart on the reinstatement process for more information.
Please also find below a gateway questionnaire and risk assessment & inspection plan template to be completed by Chief Officers who are looking to reopen their service.  Please use the documents as follows:
Open docs and download

Save in your own One Drive and complete.  Remember to save them again.

These should be returned to Susan Gray by email at susangray@aberdeencity.gov.uk. 
Please return any requests to Susan by 5pm on a Wednesday 
View of documents below for a good example of how to complete these forms
Reinstatement and Staying Safe Videos
The following videos offer advice and guidance on how we are reinstating out services. 
Currently Reinstated Services*
Phase 1 Reinstated Services
Education (Teaching staff only)
Building Services
Voids
Housing Repairs
Contract and Projects
Roadworks – coordination
Roads – safety inspection
Roads – traffic management and road safety
Roads – structures and coastal flooding
Roads –  site works
CCTV Control Room
Environmental Services – waste and recycling
Environmental Services – countryside rangers
Environmental Services -tree squad
Environmental Services – invasive weed control
Environmental Services – grass cutting
Environmental Services -ground maintenance
Environmental Services – verge maintenance
Street Sweeping
Phase 2 Reinstated Services
Registrars
Place Planning
Inspection of play equipment
ACMS
Roads – Bucksburn and Tullos depot
IT Services – new laptop builds
Facilities – cleaning of multis
Environmental Services – waste and recycling (fortnightly service)
Environmental Services – Hazelgrove Nursery outdoor space
Creative Learning and Family Learning – outdoor sessions during summer holiday
Galleries and Museums  – Art Gallery, staff only 
Galleries and Museums – Kittybrewster
Galleries and Museums – Tilly Hub, staff only
Phase 3 Reinstated Services
Library Services – click and collect
Library Service – home delivery
Library Services – reopening
Early Intervention – healthy minds 
Early Intervention  – Midstocket playgroup
Health and Safety Team – building inspections
Digital and Technology – face to face appointments and Marischal College and Bucksburn Library
Education Psychology Services – access to Mariscal College for audit
PTU – school and social care transport contracts 
City Archives  – staff only to prep for public opening
Environmental Services – public toilets in parks 
Environmental Services – pets corner: opening of outdoor areas 
ACHSP – justice social work
Facilities – School catering
School Crossing Patrol
Schools  – stand-alone playing fields
Galleries and Museums – opening to public (end Aug) 
Financial Inclusion  – face to face meetings
Housing Inspections 
Corporate Landlord – commercial lettings, inspections, surveys
Legal Property team 
Adult Services – Len Ironside Centre
Committee Services – restart of committee meetings
Fleet
Out of school clubs 
Phase 4 Reinstated Services
*Not all list services have been reinstated immediately but those listed have been given approval to do so as per government guidelines.
Approved risk assessments are available on the link below (this link takes you to the ACC Intranet. If you cannot access the site please speak to your manager to view any risk assessments associated with your service.) These risk assessments may be subject to review should the COVID-19 situation change.
Additional Reinstatement Support
Welcome Back to the Office - Marischal College and the Town House
This document sets out the work that has been done within your place of work to ensure that the property is compliant with Covid-19 safety measures, it gives some reminders to you about the importance of social distancing, hand hygiene, etc. and what you need to do if you experience COVID-19 symptoms. 
You can also watch the 'Welcome back to Marischal College' video above.
As part of your scenario planning, this employee scenario toolkit should be used for some of the more common employee scenarios to ensure a smooth return to work wherever possible.
(Visited 3,062 times, 1 visits today)