The response to COVID-19 has required employees throughout the Council to make new arrangements to work in different ways. Whilst everyone is adapting to changing times, there are some principles we can all continue to keep in mind to ensure that the Council's information and data remains as safe as possible.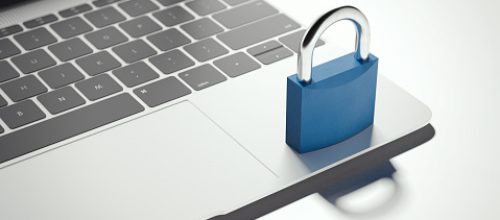 Continue to work through corporate systems and resources 
Either using a Council device or your own device configured with corporately approved structures and standards (e.g. using Outlook, Teams, Sharepoint, and Onedrive).
The Council's standard platform for hosting remote meetings is Microsoft Teams. All staff must use Teams to host audio/visual calls. Other platforms, such as Zoom cannot currently be used using Council equipment.
Continue to follow password protection rules.
Choosing a strong password (a mixture of capital and small letters, numbers and symbols that is difficult to guess) will reduce the risk of someone guessing your password or gaining access to our systems.
Stay vigilant  
Be aware 

of your surroundings when discussing confidential or sensitive information

, this includes any Internet of Things (IoT) 

devices,

 and

 take appropriate steps to maintain privacy (e.g. using headphones, working in a private room). 

 

Look out for

 suspicious emails. If you are unsure 

about an

 email 

or it contains a suspicious link don't open it. Seek advice from your manager and report

any 

incidents to the ICT Security Team or via ServiceNow

.

 
Ensure hard copy files and laptops are kept safely out of sight when not in use. 
Only take home hard copy information which you really need. Keep any files out of sight when they're with you and safe at home. Pack up laptops safely out of sight when they're not in use. Report any lost devices immediately via ServiceNow. 
Ensure a Good Wifi Connection. 
When using WiFi, consider the distance from your WiFi router to your laptop and any obstacles in between that may affect the quality of your connection.  A wired connection will work best – most WiFi routers include a short network cable to allow you to make a wired connection your laptop.
Keep the same good security habits as at work. 
Lock your laptop (press the Windows key and the L key on the keyboard) if you leave the room – w

hile there is less risk of confidential information being seen by passers

–

by

,

as in the office, there is the

risk that

your child 

or your cat will send a message by accident!

 

Put it safely away when it's not in use. 
Restart your laptop every day to ensure it receives critical software and security updates.
Blur Your Screen
When using Video conferencing, be aware of any confidential papers that may be seen by others on the screen.  Microsoft Teams allows you to blur your surroundings which will minimise this risk (also useful if your wallpaper is looking a bit shabby).  Also ensure you close down any files with confidential information before sharing your screen with others using Teams.
Be selfie savvy
People love to take selfies of their new workstation at home, particularly with their new 'co-workers' (pets and children) included.  If you choose to do this, ensure your screen is locked or switched off so that no confidential data can be seen and you don't have any documents visible.
Camera Shy?
Council supplied laptops use multiple layers of protection to prevent your webcam being hacked but if you are at all concerned stick a sticker, post it or bit of blue tack over the camera lens.
---
For further information please see the Council's Corporate Information Handbook, which sets out the Council's procedures for managing our information, including how to protect and secure it, how to communicate it, and how to retain and dispose of it. 
(Visited 122 times, 1 visits today)