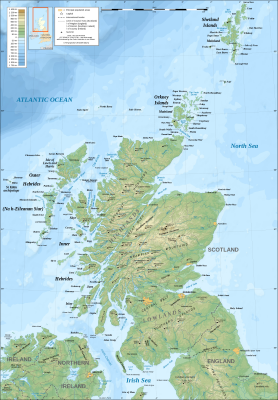 When travelling to and from work, please follow these steps for your own safety and the safety of others.
Stay at home if you or anyone in your household is experiencing coronavirus

 

symptoms

 

(new continuous dry cough, fever or the loss of or a change in your sense of smell or taste) or if you are

 

self-isolating

Consider walking or cycling, if you can, to reduce pressure on the road network and on public transport where capacity will be limited

Plan your journey and leave additional time due to temporary restrictions or changes to previous timetables or schedules
Pay for your journey online, use smart ticketing, the operator's mobile app, or contactless payment, if you can, to reduce cash handling
Comply with any signage or instructions on public transport or from transport staff as the safety measures in place are for everyone's benefit
When travelling on public transport or in a taxi or private hire vehicle or when you are in a bus or railway station, enclosed ferry terminal or airport you

 

must wear a face covering
Keep yourself and others safe by maintaining the 2 metre physical distance rule
Where impossible to maintain 2 metre distancing, avoid physical contact and face away from others, keep the time you spend within 2 metres of others as short as possible
Be considerate of the impact of restrictions on the needs of fellow passengers who may have impairments, disabilities or mobility issues
Wash your hands thoroughly with soap and water or use a hand sanitiser before and after every transport journey.
Further advice on travelling to and from work safely, including using public transport is available from Transport Scotland.
Car/vehicle sharing and giving lifts
You should only share a vehicle with those from your household or extended household. If you have no other option, you should follow the safe travel guidance at the Transport Scotland website which provides advice on how to share vehicles safely. Carers and those they provide unpaid care for can travel together but they should follow that advice.
Returning from travel overseas
As of Monday 8 June, residents and visitors entering the UK are subject to new measures due to coronavirus (COVID-19). 
Under these rules you will:
need to provide your journey and contact details when you travel to the UK

not be allowed to leave the place you are staying for the first 14 days you are in the UK except in very limited situations (known as 'self-isolating').
These measures are being brought in across the UK, with some small changes to how they are implemented across the different nations within the UK. You will be expected to follow and adhere to the Scottish rules and the guidance when the final destination is Scotland.
The regulations apply to people who live in Scotland and who are returning from out with the UK as well as to people visiting Scotland. 
From 10 July 2020, unless you have visited or transited through any non-exempt country or territory in the preceding 14 days, passengers arriving from these countries and territories will not be required to self-isolate on arrival in Scotland.  Passengers arriving from these countries will still be required to complete the online passenger locator form prior to travel and to supply contact details, travel details and the address of the final destination where they will be staying. 
For more information on what you are required to do when returning to Scotland and any countries who are exempt from these restrictions, please visit the Scottish Government advice pages.  It is important to note that advice, restrictions and exempted countries may be different in Scotland to the other UK nations and the list of exempted countries may change at any time.
Where you need to self-isolate, see the stay at home guidance. for information on how to do this.
Can I still travel overseas?
The FCO advises British people against all non-essential travel worldwide with exemptions for travelling to certain countries that no longer pose a high risk for British travellers. You should not travel abroad unless it is essential or to one of the countries on the UK exempt list.  These exemptions came into effect on 4 July and remain under constant review to take into account the latest situation in each country.  Whilst the FCO may not advise against travel to certain countries, these may not be exempt from from quarantine requirements in Scotland and you are still required to follow the advice from the Scottish Government on your return.
The FCO may also advise against all but essential travel or all travel to some areas or countries due to risks that do not relate to coronavirus. This advice remains in place. Check FCO travel advice pages for the latest information. 
Read more on the links below:
Leave arrangements in place where you are required to self isolate.
Where a period of overseas travel is planned and working from home is possible or can be accommodated to cover any required self-isolation period, this can be agreed between the employee and manager, taking into consideration any impact on service delivery.  This should be discussed your manager when arranging any overseas travel.
Where a period of overseas travel is planned and working from home is not possible to cover any required self-isolation period, the employee and manager should agree either the use of annual leave/flexi leave/TOIL/working back hours or approved unpaid leave (or a combination of these) to cover the period of self-isolation, taking into consideration any impact on service delivery.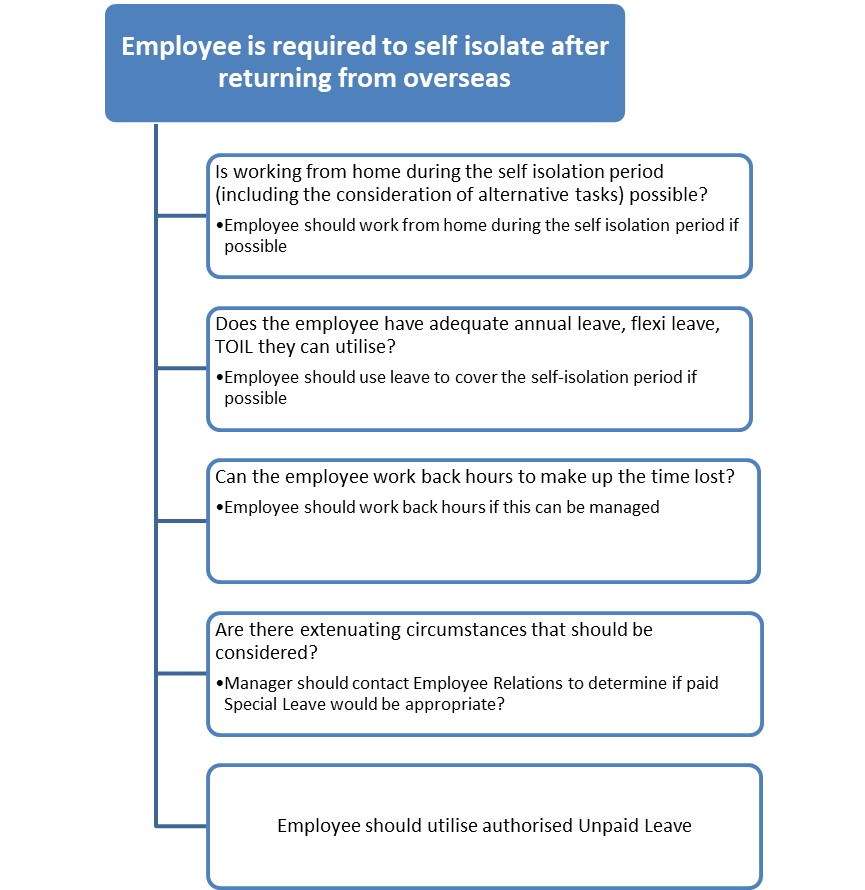 (Visited 1,666 times, 1 visits today)