Staying well during Coronavirus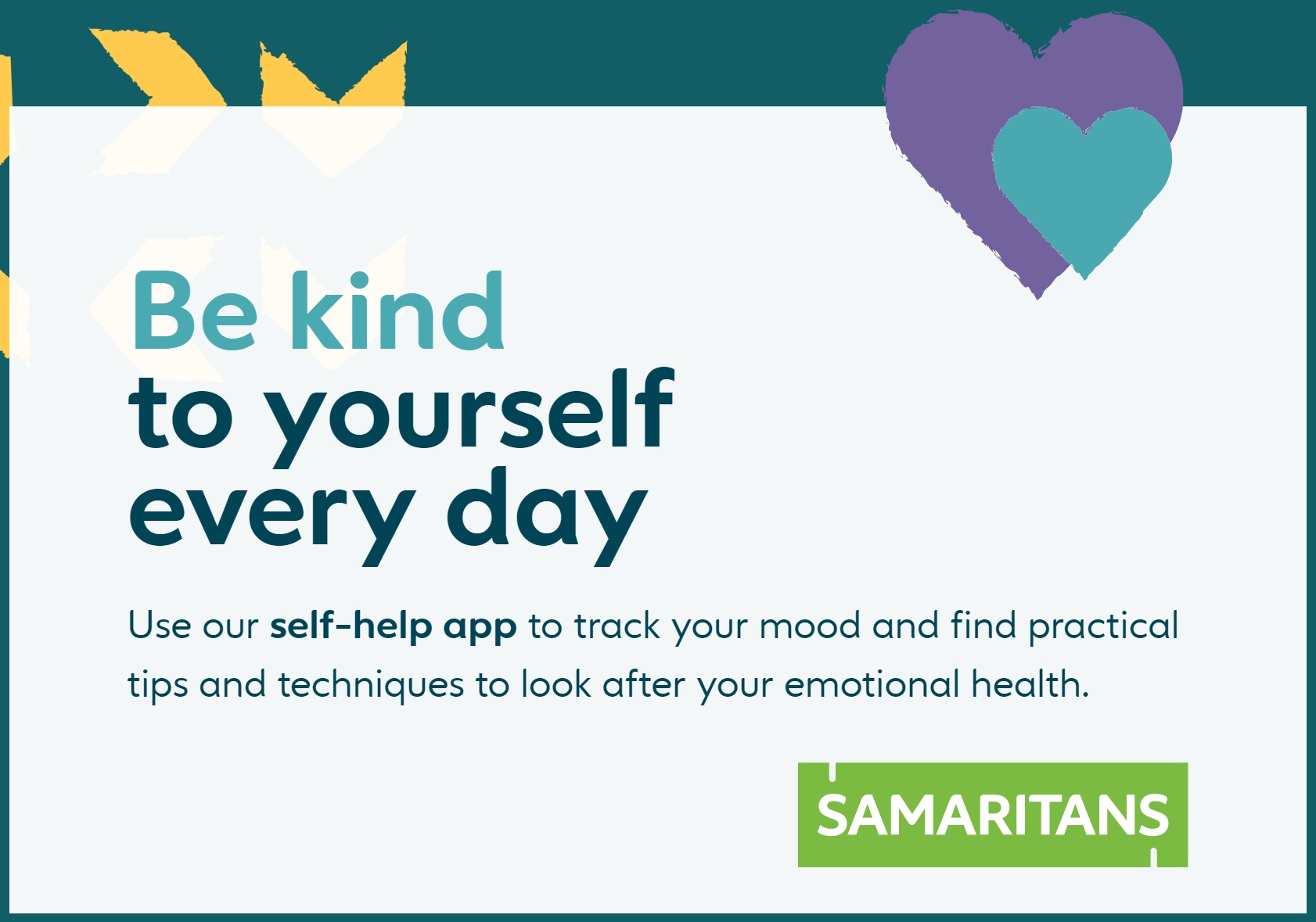 There's lots more FREE guided mindfulness sessions available at http://www.freemindfulness.org/download
If you need someone to talk to:
Time4Talking (Employee Assistance Service)
Breathing Space
Psycological Resilence Hub
Ready Scotland
Samaritans
SamH
Time4Talking (Employee Assistance Service)
Our Employee Assistance Partner, Time for Talking, provide the following:
A helpline for advice and guidance
Psychological guidance and emotional support
Individual counselling, over the phone
They can be contacted as follows:
Call 0800 970 3980 – you do not need to give your name but you should say that you work for Aberdeen City Council.
Via the website – www.timefortalking.co.uk Here you can access a lot of useful information or make contact with a counsellor.
You can send an email to admin@timefortalking.co.uk.
You can use the "Live Chat" which you can find on their website.  The password for this is TfTnow and you can speak with a counsellor via this also
The service is free, entirely confidential and available to all employees, Foster Carers, Elected Members and members of your immediate family, living at your home address and over 16 years of age.
Breathing Space
Psycological Resilence Hub
Ready Scotland
Samaritans
SamH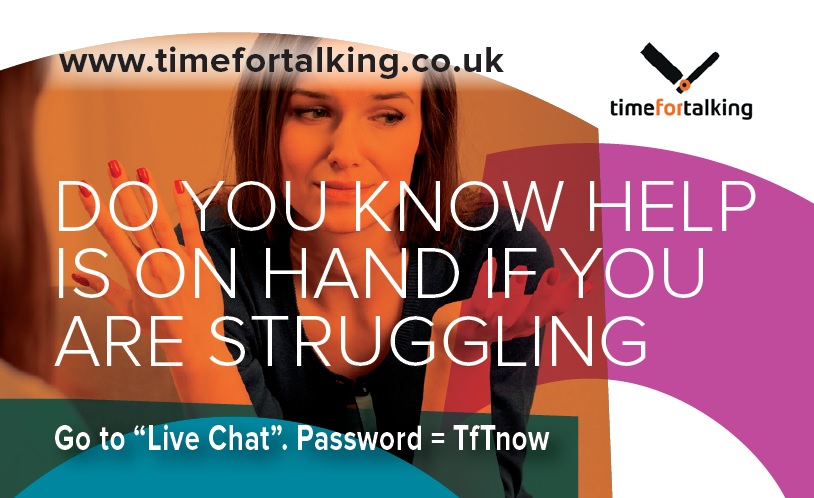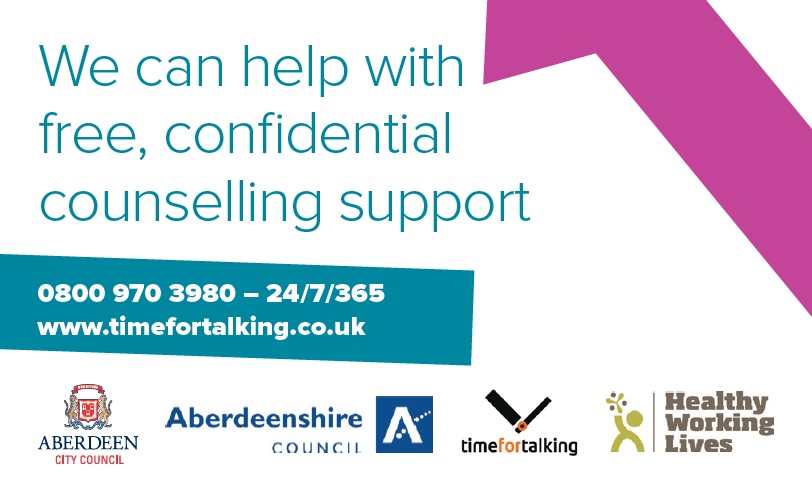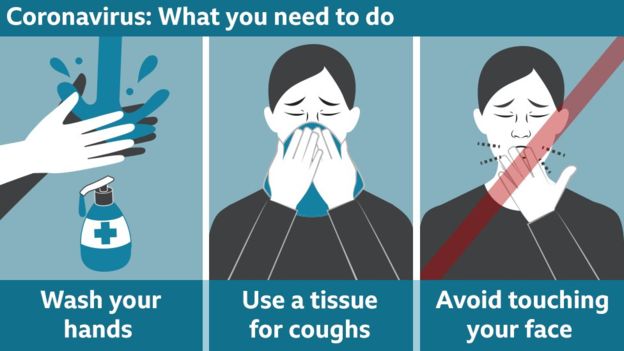 Free online courses available
A range of professional learning resources you can access from home –  most are free and some come with certification
 Is coronavirus affecting your education or work? Explore online courses to continue studying, build professional skills, and connect with experts.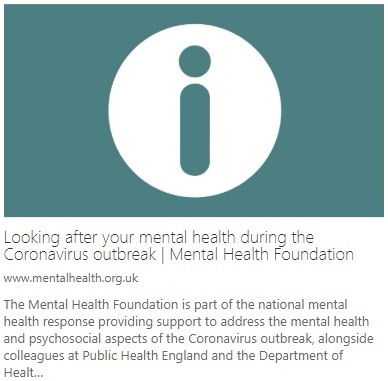 It has breathing exercises to help you reduce anxiety, online yoga and a 5 minute workout to help you keep well during self-isolation.
Headspace
 is a startup with one simple goal: Make 
meditation
 accessible to everyone. It does this through a smartphone 
app
 full of "guided meditations" — audio sessions where one of the company's co-creators leads listeners on a journey of contemplation
Try Simple Habit for free today and join over 5 million people on this life-changing journey. Sleep better and be happier in your life, marriage, parenthood, work, and health.
Calm
, named the 2017 iPhone app of the year by Apple itself, promises to help users sleep better, boost confidence and reduce stress and anxiety, all with the help of guided meditations, soothing music, and bedtime stories.
What's Up is an app designed to provide helpful tools for managing depression. The app is based on principles of Cognitive Behavior Therapy (CBT) and includes multiple features …
Pilates
Jenni Auld (Addison), our onsite Pilates instructor is running online classes through Facebook for anyone to join in. Just send her a message and she'll get you added in jenni.addison@hotmail.co.uk